Treadmill IT615
Product Code: IT615
Availability: In Stock
or 13 interest-free payments of $246.65 with
More info
The IT615 Treadmill is design and constructed with commercial applications in mind, perfect for busy gym's where quality equipment is required and also great for users who want a quality treadmill at home.

The treadmill has a surface that is much easier to negotiate than sidewalks, curbs or trails and the risk of tripping is reduced. All aspects of the workout can be controlled by the user: speed, incline, warm up period, cool down period, Users can also design custom programs to suit their workout requirements. Running on a treadmill generally burns calories faster than most other forms of in-home exercise, such as biking.
---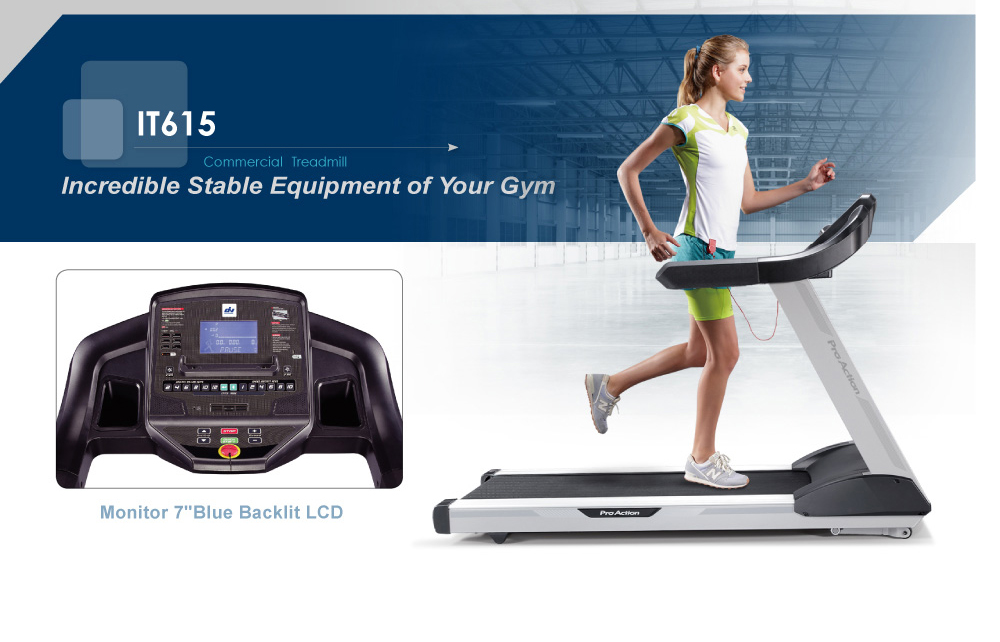 ---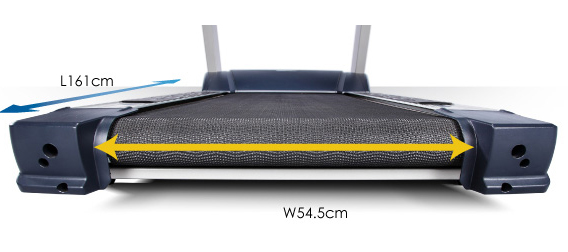 EXTRA LARGE RUNNING AREA
It provides an unconfined running space, with 54.4 cm in width and 161 cm in length, allowing runners of all body shapes to take large strides while running.
---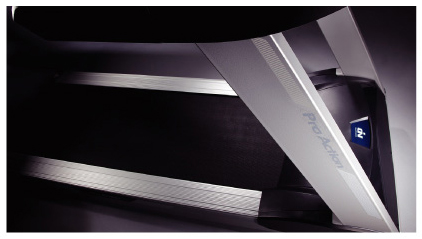 AUTOMOTIVE PAINTING TECHNOLOGY
The frame of the IT615 Treadmill is made of safe and stable stainless steel. The combination of multi-layer painting technology with silver luster automotive grade results in the bright surface polish that is both beautiful and durable.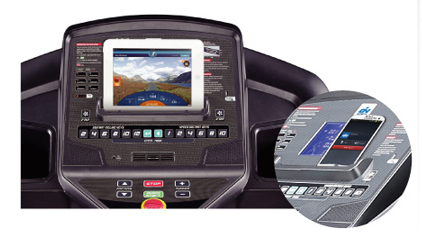 COMPATIBLE WITH YOUR PORTABLE DEVICE
Compatible with iOS and Andriod devices by bluetooth, you can download and enjoy many exercise apps. At the same time, you can also use every function of the device while exercising. Entertainment and exercising really comes together!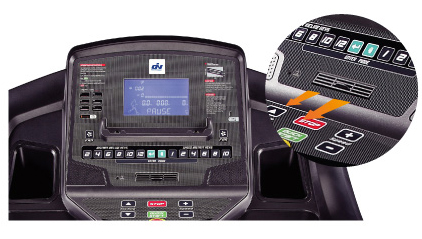 ADJUSTABLE FAN OUTLET
The cooling fan can be adjusted by the angel and intensity. It is designed for users of various heights.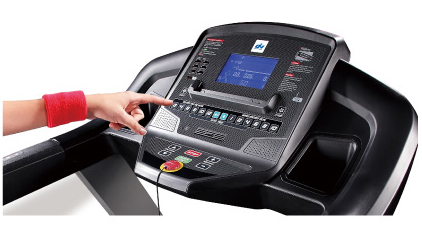 COMMERCIAL TRAINING PROGRAMS
Built-in various fitness programs with 10 intensities, meet all the users needs.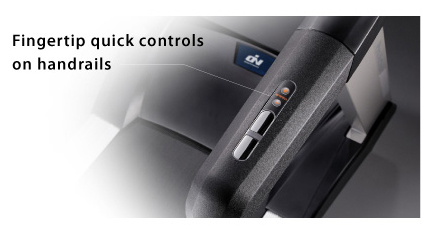 CONTACT PULSE MEASUREMENT
The convenient design of the contact pulse measurement system allows users to easily and comfortable control the exercise progress.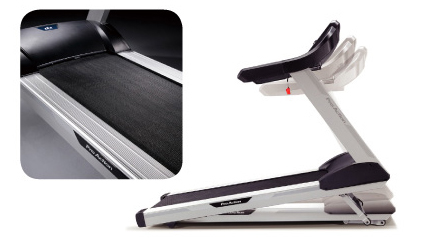 INCLINE RANGES
Incline range from 0 - 15 levels.
Speed range from 0.8 - 20 km/h.
Specifications
Length
203 cm
Width
93.5 cm
Height
141 cm
Running Area
161 x 54.5 cm
Motor
AC 4.0 HP
Incline Levels
15 Levels
Speed
0.8-20 km/hr
Monitor
7&
Programs
6 Presets (with 10 intensities) / 1 Manual / 3 HRC / 4 User / 1 Random / 1 Body Fat Test Program
Data Readout
Time, Speed, Distance, Incline, Calories, Pulse, Body Fat
Machine Weight
145 kg
Maximum User Weight
160 kg
---

---
Related Products