Gym Fit Outs
Gym Fit Outs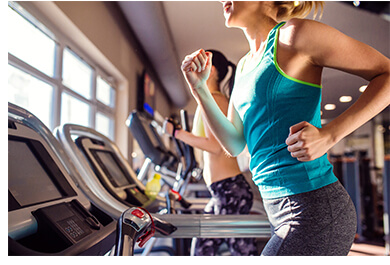 If you are looking to fit out a new gym, fitness studio, health club, pt studio studio, home gym or existing gym, talk to us today! We can supply you with quality fitness equipment and gym equipment that your members will love and an affordable price that YOU will love - 2 birds, 1 stone! We also offer advice, financial options and 2D and 3D gym floor layouts to maximize your floor space and ensure safe equipment usage.


EQUIPMENT FINANCE

Gym Fit outs can be expensive but at Southern Fitness Wholesale we can finance your equipment with easy affordable monthly plans.
We will design a wish list of based on what equipment you would like for your gym and give you some options to choose from for payment.
Financing or renting enables you to secure your equipment without having the hassle to come up with the whole amount.


TRADE IN YOUR EQUIPMENT

Save money on your new machines by trading in your gym's old equipment. At Southern Fitness Wholesale we can trade in your old equipment so that your club can be up to date with our new range of equipment. It's an easy process and our install team take out your old equipment and install the new equipment in a smooth transition that will not disrupt the training of your members.
---
Everything you need to build.
We exist to bring your gym to life, and with our core range of Commercial gear, it's never been easier.
Custom Branding
With the ability to create unique equipment to reinforce your branding, including custom upholstery, colors and logo printing, we handle custom gear ranging from Polyurethane Dumbbells to Bumper Plates and even the Strength Machines.
Responsive Service
With skilled Gym Builders at the helm, we can get you from concept to quote incredibly quickly with realistic time frames that let you commit to getting your Gym up and running when you need it.
Massive Range
We've got basically everything you need to build a modern strength and fitness facility at our fingertips. SOUTHERN FITNESS WHOLESALE keeps a lot of our functional training and accessories equipment on hand - so that when you want it, you can actually get it.
BH FITNESS™ Equipment
The strongest steel and the toughest builds, BH FITNESS is a brand that we trust 110%, and you can too! From squats to rows, experience the best gym equipment the world has to offer.
Account Managed
With a small team of dedicated Gym Builders, we can respond to individual client needs with accuracy and efficiency. We know your gym, and communicate internally to make sure all your bases are covered.
Talk to Us
We're available to respond to any questions or needs you've got - just call or email us to get more information.
---