Super Duke Power Spin Bike
Product Code: H946
Status: Available!

PLEASE NOTE: Items that are 'AVAILABLE' and do not have the 'PRE-ORDER' banner attached, are in stock and can be pick up or delivered!
FOR PRE-ORDER PRODUCTS: If the product has the image, you can still place an order with us! Simply place an order with us and we will notify you with an ETA.
The Super Duke Power Spin Bike! Now THIS is the bike you need for you home gym set up! It is one of the quietest and smoothest commercial spin bikes available in the gym and fitness industry today! It has been developed with the collaboration and feedback of trainers and athletes and decades of experience by BH Fitness. With top level design, superior quality and maximum durability, this is the spin bike to have in your home or gym space. This is the indoor spin bike for those who want to train at home with the power of a top-of-the-line cardio machine. Reinforced structure and electronic adjustment of 24 different resistance levels, take your indoor cycling sessions to the next level!
---
---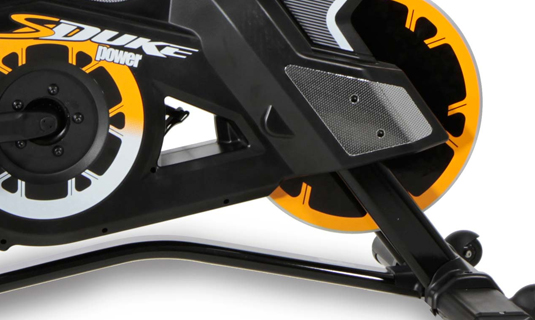 Magnetic Brake Resistance
The Super Duke Power Spin Bike H946 magnetic control system ensures a silent training experience. It can generate up to 320 watts at 60 RPM.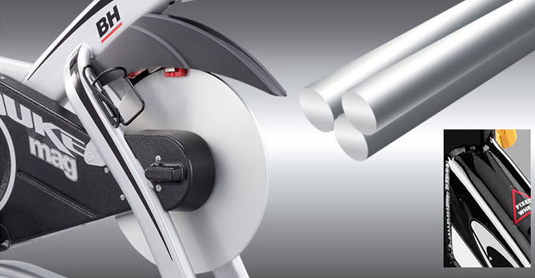 Anti-corrosion materials
Oversize frame made by high-performance steel ensures the durability and strength while exercising. Also, the head-tube, seat-tube and front tube are all made by stainless steel that could prevent tube and stem from corrosion. It also applies computer pulse TIG welding for more smooth surfaces.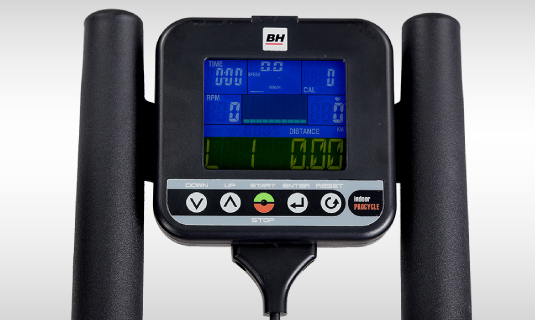 Self Generated LCD Monitor
Self Generated LCD Monitor through the own user pedaling, with 9 training programs and up to 24 resistance levels!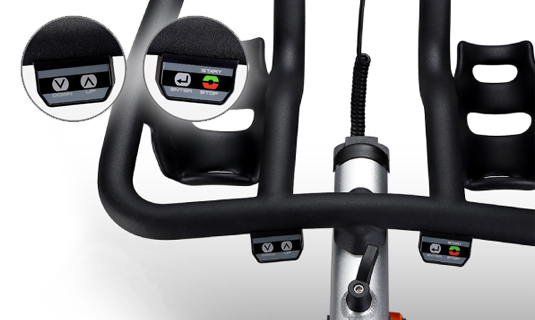 Electronic Resistance Change
With the new and unique system, users can now select the resistance level through electronic means! Increase or decrease the resistance of your workout at the push of a button.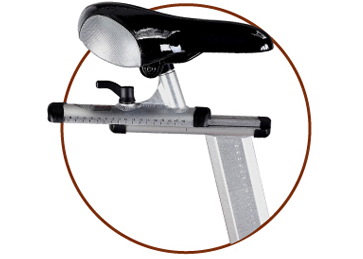 Micro Adjustable Saddle
Continuous and flexible micro-adjustable saddle. Adjustable vertically and horizontally with infinite positions for training and working out!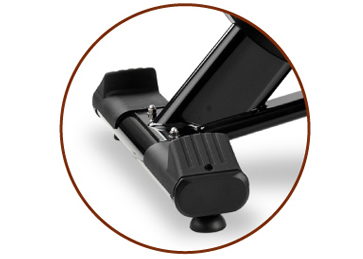 Adjustable Feet
With this Spin Bike, you have feet with adjustable supports for stretching in the front and rear supports, providing maximum stability and assistance.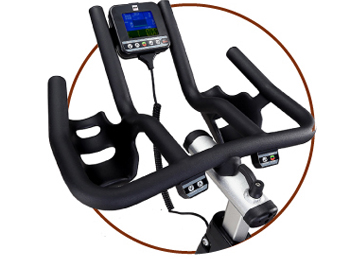 Multi Position Handlebar
With multiple grip positions with the triathlon type handlebars, find the perfect position for you, with vertically and horizontal adjustments in height.
Specifications
Length
130 cm
Width
61 cm
Height
137 cm
Flywheel
20 kg
Transmission
Poly-V Belt
Intensity Levels
24 Levels
Data Readout
Time, Speed / RPM, Distance, ODO, Calories, Pulse, Watts
Machine Weight
46 kg
Maximum User Weight
130 kg
---
---
Contact Us Today!
Want to get in touch with the leading gym and fitness equipment wholesaler? Want to have a chat about one of our gym products and fitness equipment? Then please get in touch with us by filling out the contact form below, or call us today!