Panatta Racewalker Treadmill
Product Code: 1CF60
Status: Available!

PLEASE NOTE: Items that are 'AVAILABLE' and do not have the 'PRE-ORDER' banner attached, are in stock and can be pick up or delivered!
FOR PRE-ORDER PRODUCTS: If the product has the image, you can still place an order with us! Simply place an order with us and we will notify you with an ETA.
Panatta is a key and strong player in the new trend of group cardio fitness and HIIT training. The Racewalker is a multipurpose and mechanical resistance treadmill that is stable and compact, featuring a modern and safe design, made in Italy by Panatta. The Racewalker is a 3 in 1 treadmill with 3 different types of training. With cardio fitness, isotonic movements and an incline bench (yes, you read that right!), workout you legs, calves, glutes and abdominal muscles on this all purpose treadmill today!
Features:
Mechanical belt that simulates treading
Big handle allowing different exercising positions
Resistance adjustment
Slope adjustment
Dual fly-wheel: maximum fluidity
Wide treading surface
Easy movement system
Space saving
Energy free

---
---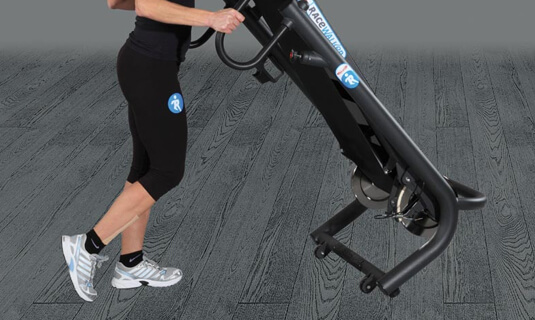 Easy Storage and Fold-able
The Multipurpose Racewalker is so easy to store, as the treadmill itself folds! With the safety locking mechanism, it is very easy to lift and fold, and once the small pin clicks into place, the racewalker can be safely stored.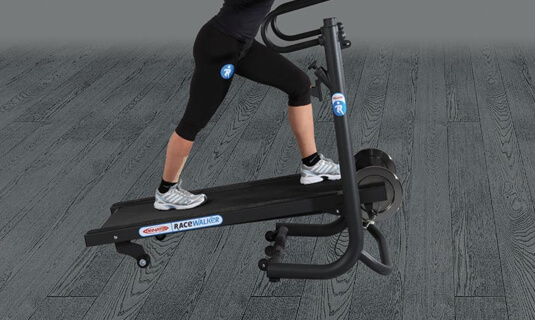 Wide Running Surface with 3 Incline Levels
Comfort while running is ensured with a large running surface of 42 x 128 cm. You have the option of 3 incline levels, and this is not only for cardio fitness, but also isotonic exercises and perform incline sit ups!A 3 in 1 workout and multipurpose type treadmill!

Suitable for all types of running strides.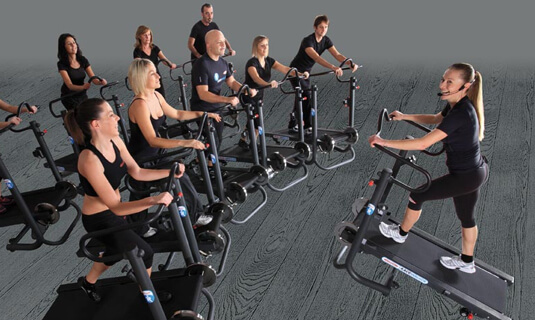 Perfect for Group Classes
These Racewalkers are the ideal self-powered multipurpose treadmills on the market! As they are light and compact, these are the perfect combination between cardio and core training, fundamentals of a workout!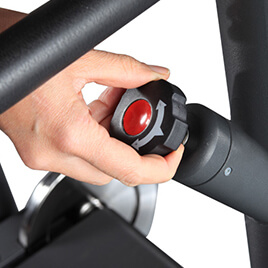 Resistance Adjustment Control
Select whatever resistance level suits you, and select as you run. The higher the resistance, the harder you work and the more you get out of your training!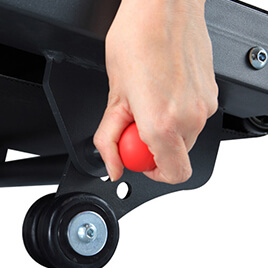 3 Incline Levels with Quick Pin Selection
The Panatta Multipurpose Racewalker Treadmill has 3 incline levels and can change which muscles are activated during a workout.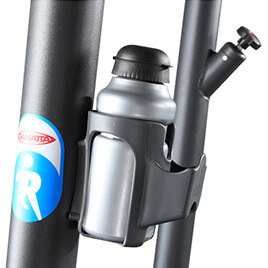 Water Bottle Holder
The Racewalker comes equipment with a water bottle holder.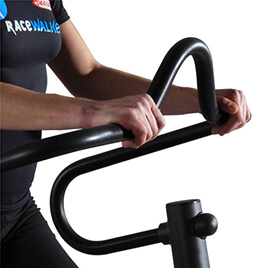 Multiple Grips and Oversized Handlebars
With a variety of different grips on the handlebars and with various positions, you can perform a wide variety of cardio, fitness and isotonic exercises. The handlebars are coated in high density PVC for maximum safety and comfort while training.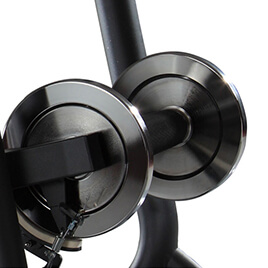 Two 7 kg Flywheels
The two 7 kg flywheels provide a fluidity of movement with a good and consistent resistance level, so you can keep going at your own pace and driving force.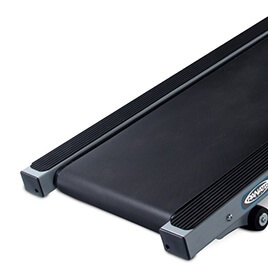 Easy Dismount
The treadmill has a large but perfect stride distance to make dismounting safe and very secure. Use the side safety panels to slowly walk off the treadmill.
Specifications
Length
150 cm (Opened) 63 cm (Closed)
Width
81 cm (Opened) 81 cm (Closed)
Height
150 cm (Opened) 150 cm (Closed)
Incline Levels
3 Levels
Speed
User Defined
Machine Weight
93 kg
---

---
Contact Us Today!
Want to get in touch with the leading gym and fitness equipment wholesaler? Want to have a chat about one of our gym products and fitness equipment? Then please get in touch with us by filling out the contact form below, or call us today!