Duke Spin Bike H920
Product Code: H920
Status: Available!

PLEASE NOTE: Items that are 'AVAILABLE' and do not have the 'PRE-ORDER' banner attached, are in stock and can be pick up or delivered!
FOR PRE-ORDER PRODUCTS: If the product has the image, you can still place an order with us! Simply place an order with us and we will notify you with an ETA.
The Duke H920 Spin Bike is the spin bike that all home gyms and spin class studios need to have! With friction brake system, powerful flywheel, soft transmission and a high performance system, it allows for an intensive workout, always maintaining comfort and durability. It has a full commercial 20 kg flywheel, durable grooved Poly V-Belt direct drive system, dual SPD pedals, ultra strong BB and axles and a smart-fit system, making it the perfect heavy duty and professional spin bike.
---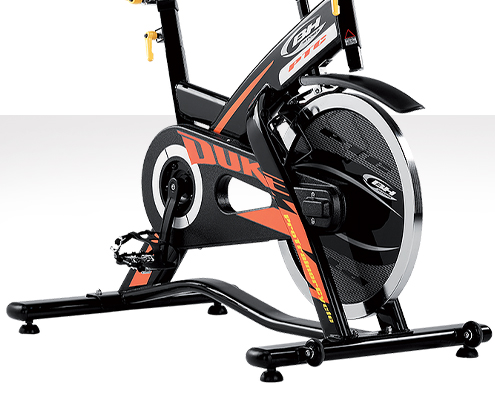 Full Commercial 20 kg Flywheel
The flywheel of the Duke Spin Bike H920 made of stronger steel reaches 20 kg and provides greater momentum during your workout. This Spin Bike can improve traction, produce more power at a steady rate and make the movement more controlled and less jerky.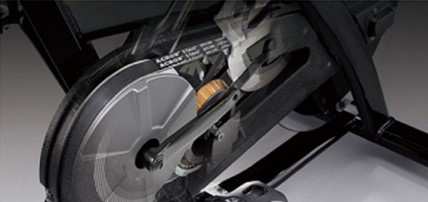 Durable Groove V-Belt Direct Drive System
6 PK Poly-V belt drive assures performance that is very smooth and quiet. Users don't have to maintain or oil the transmission system, and always keep the bike clean.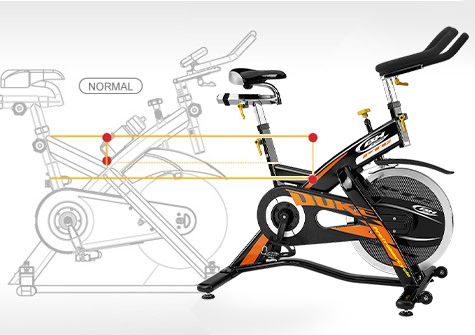 Align Precision Technology
This bike has align-precision technology to align front fork, flywheel and frame to be equally far from the center line. It provides perfect balance that makes users to track properly even with high speed rotation.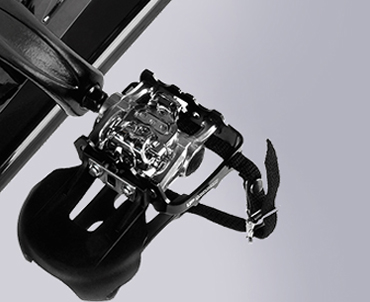 Dual SPD Pedals
Dual sided SPD compatible pedals allow workout with cycling shoes for heavy duty training or sneakers for normal training.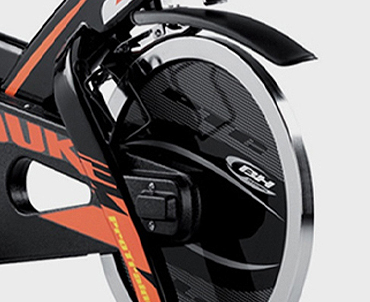 Smart Fit System
The anatomically design gel coated seat and handlebar are micro-adjustable both horizontally and vertically. Both the tubes are marked with scales, all users with different body types can easily regulate the best riding position.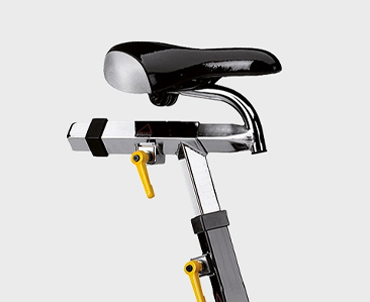 Leather Friction Pad
The pad has almost infinite adjustability for fine tuned resistance, eliminate thermal problem caused by friction and prevent thermal distortion.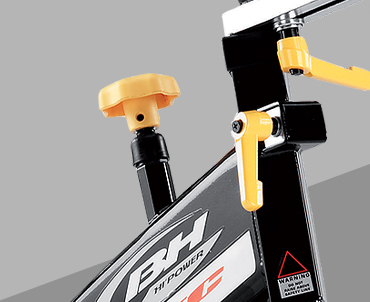 Shift and Brake Resistance Control
Users can regulate the knob to left or right to fine-tune the resistance levels. Pressing the knob would be emergency brake.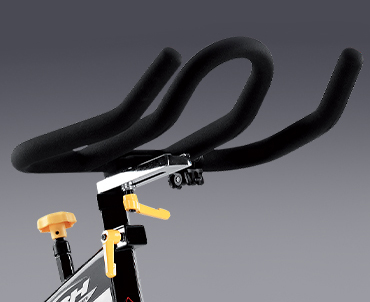 Triathlon Racing Handle Grips with 3.5" LCD Sweat-Proof Monitor
Specifications
Length
104 cm
Width
63 cm
Height
117 cm
Flywheel
20 kg
Transmission
Poly-V Belt Driven System
Resistance Level
Continuous
Resistance System
Magnetic Control System
Monitor
3.5 Inch LED Screen
Data Readout
Time, Speed, Distance, Calories, Pulse, RPM
Machine Weight
53 kg
---
---
Contact Us Today!
Want to get in touch with the leading gym and fitness equipment wholesaler? Want to have a chat about one of our gym products and fitness equipment? Then please get in touch with us by filling out the contact form below, or call us today!