Cross Trainer IE803
Product Code: IE803
Status: Contact us for availability

PLEASE NOTE: Items that are 'AVAILABLE' and do not have the 'PRE-ORDER' banner attached, are in stock and can be pick up or delivered!
FOR PRE-ORDER PRODUCTS: If the product has the image, you can still place an order with us! Simply place an order with us and we will notify you with an ETA.
Cross trainers are perfect for a full body workout, targeting almost every major muscle group in your body, including the arms, shoulders, back, thighs, calves, abdominal muscles, and glutes.
Enjoy the benefits of a full body workout all in one machine. The Cross trainer IE803 is build for commercial fitness applications and for users who want a high quality cross trainer for their home.
Electromagnetic resistance control and Self powered Generator system means you can put this bike anywhere in your home or gym.

---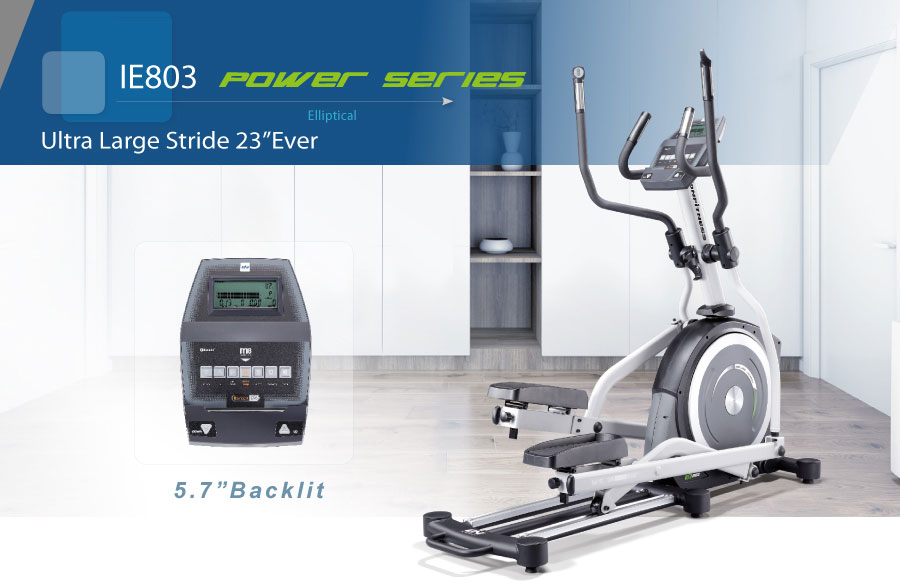 ---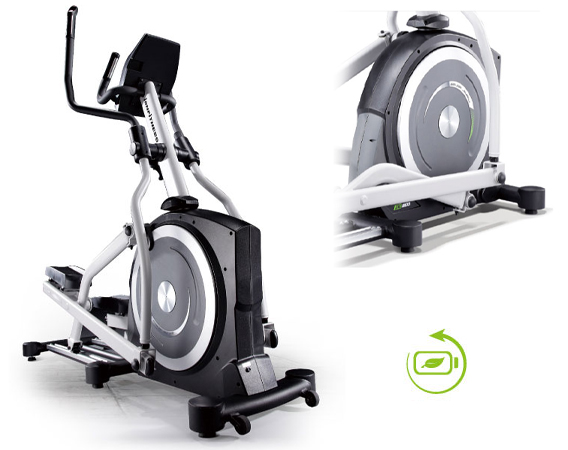 SELF POWERED GENERATOR SYSTEM
With a self powered generator system, the upright exercise bike IE803 can only start up if the RPM is higher than 25. Maximum reliability and precision, with no need for electric maintenance. It minimizes your electricity cost efficiently, as YOU are the driving engine!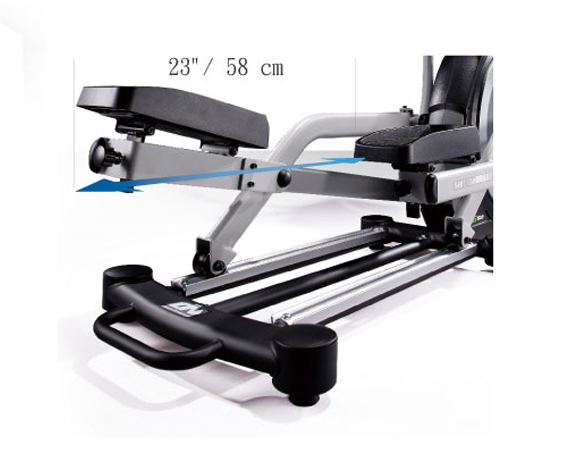 ULTRA LARGE STRIDE
The ultra large stride of 23" offers the most intensive workout with a smooth elliptical motion.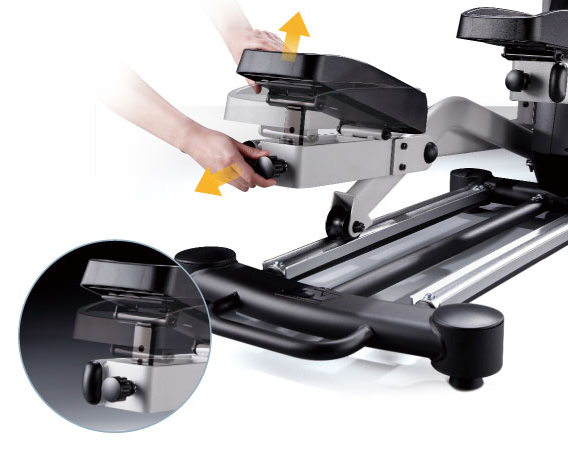 ADJUSTABLE PEDAL HEIGHT
Pulling the controller, users can easily adjust the heights of the pedals and wheels, as it increase the muscle endurance in the legs.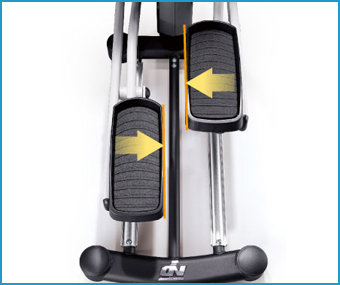 MINIMUM DISTANCE BETWEEN PEDALS
For a correct striding position, the IE803 elliptical cross trainer minimizes the distance between the pedals to only 7.5 cm to lower the stress on the lumbar and knees.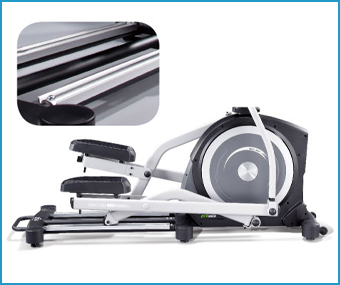 TRACK STRUCTURE AND SURFACE
Combing a 4 section assembly structure with heavy duty bearings brings non impact exercise to the joints, back, arms, abdominal, thighs and hips, making it an overall body workout! The surface of the track is anodized chromium and gives the most smooth and durable motion.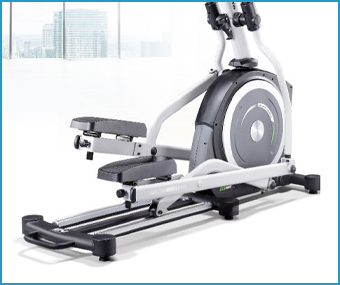 SPACE SAVING DESIGN
We upgraded the track structure and surface with precise scheming. The compact dimensions of the IE803 elliptical cross trainer helps you to arrange the space of the gym and fitness center.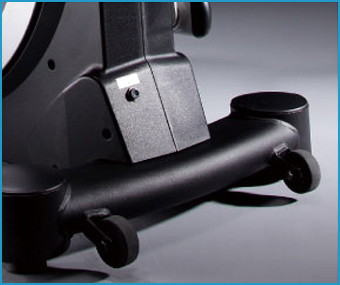 LARGE DIAMETER PULLEYS
The large diameter pulleys are perfectly fit to the tracks and this helps balance the pedals, offering greater safety during your workout.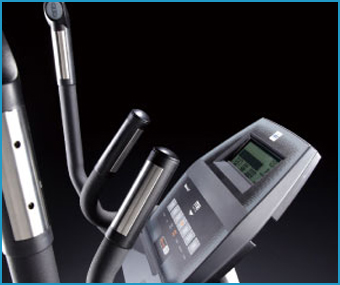 CONTACT PULSE MEASUREMENT
The system allows users to monitor their heart rate while exercising on the elliptical and also provide personal targets for advanced training.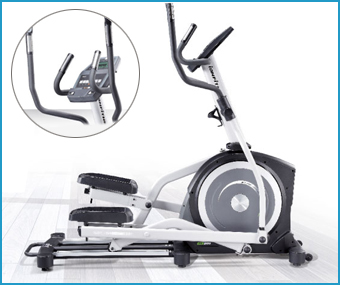 CONTROLS AT YOUR FINGERTIPS
The upright exercise bike has 12 preset programs and 24 different intensities levels, all with the control buttons on the handlebars of the cross trainer.
Specifications
Length
191 cm
Width
68 cm
Height
171 cm
Flywheel
9 kg
Stride
23&
Drive System
Self-Powered Generator Systems
Transmission
Electromagnetic Brake System
Resistance Level
24 Levels
Monitor
5.7&
Programs
12 Presets / 1 Manual / 4 HRC (Tag/90%/75%/55%) / 5 Users / 1 Random / 1 Recovery / 1 Watts / 1 Fitness Test / 1 Personal
Data Readout
Time, Speed, Distance, Calories, Watt, Pulse, RPM
Machine Weight
96.3 kg
---
---
Contact Us Today!
Want to get in touch with the leading gym and fitness equipment wholesaler? Want to have a chat about one of our gym products and fitness equipment? Then please get in touch with us by filling out the contact form below, or call us today!