Multipurpose Adjustable Bench
Product Code: 1FE204
Status: Available!

PLEASE NOTE: Items that are 'AVAILABLE' and do not have the 'PRE-ORDER' banner attached, are in stock and can be pick up or delivered!
FOR PRE-ORDER PRODUCTS: If the product has the image, you can still place an order with us! Simply place an order with us and we will notify you with an ETA.
The Multipurpose Adjustable Bench can be used for various weight exercises, with its adaptable design and multiple adjustments.
Primary muscles targeted your core muscles, and can be used as an overall workout experience.
Main Features
Machine for an overall training experience
Handling system facilitated with wheels
Technical Information
Back rest and seat with adjustable inclination
Muscles Targeted: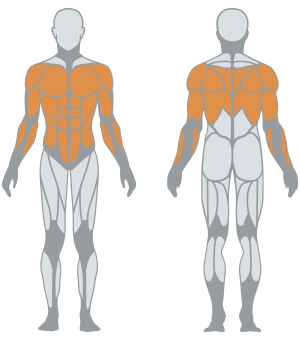 Specifications
Length
140 cm
Width
75 cm
Height
100 cm
Machine Weight
35 kg
---
---
Contact Us Today!
Want to get in touch with the leading gym and fitness equipment wholesaler? Want to have a chat about one of our gym products and fitness equipment? Then please get in touch with us by filling out the contact form below, or call us today!