Smith Press Machine Multi-Press (Counterbalanced) L350J
Product Code: L350J
Status: Contact us for availability

PLEASE NOTE: Items that are 'AVAILABLE' and do not have the 'PRE-ORDER' banner attached, are in stock and can be pick up or delivered!
FOR PRE-ORDER PRODUCTS: If the product has the image, you can still place an order with us! Simply place an order with us and we will notify you with an ETA.
The Smith Press Machine Multi-Press (Counterbalanced) L350J is the ultimate home gym and commercial gym trainer! With chromed bar and lineal bearings, our smith press allows exercise without the risk of the bar falling on the user, ensuring maximum security.
For discs of 28 mm or 50 mm (Olympic), thanks to the adapter included as standard.
The counter-balance system reduces the weight of the lifting bar, which makes it easier for all kind of users.
The design of this professional, up-to-date, stylish system is enhanced still further by its -layer coating comprising an initial anti-corrosion primer, for guaranteed durability, followed by an epoxy powder layer and fin.
Structure raised 50mm above floor level with rubber tipped feet. This provides access for cleaning and vacuuming without scratching the paint.
Chrome bar with knurled grip, which increases the adherence in the grip.
10 training height points for the bar allows more varied workout.
Bar lock security system, swivel and height adjustable allows a safer exercise, preventing the bar from falling on the user in case of accident.
4 racks on the rear part for storing discs.
4 mm thick ST-37 / 40 steel frame for guaranteed durability.
Tubes with rounded elliptical section, that prevent cuts and blows.
Use of laser cutting technology for optimum tube cutting precision.
---
Main Features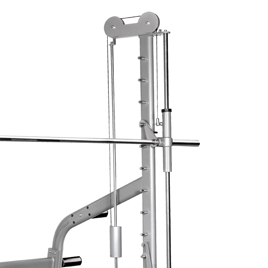 10 Training Positions
The bar features 10 training heights for a variety of exercise and workout solutions.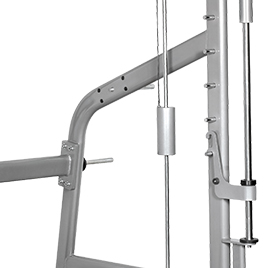 Counterbalanced
The Smith Press Machine is counterbalanced for decreasing the weight when uprising.
Safety Catcher
The safety catcher is a must have for solo training. With a swivel and height adjustable systems, the safety bar catches allows for maximum safety when training alone and prevents the barbell from falling on the user in cases of fatigue or accident.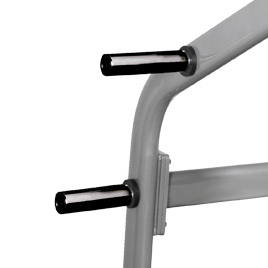 Weight Plate Holders
Multiple weight plate storage holders allows easy access to weight plates.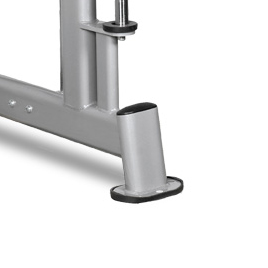 Rubber Foot Pads
Rubber pads on all feet provide non-slip contact with the floor and protect against damage to the flooring surfaces.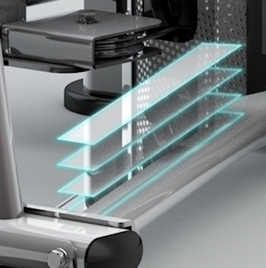 Anti-Corrosion Painting Treatment
3-layer coating comprised of initial anti-corrosion primer for guaranteed durability, followed by an epoxy powder layer and finished with lacquer or varnish.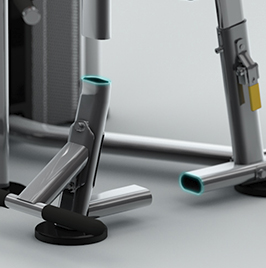 4 mm Thick Structure
4 mm thick ST-37 / 40 steel frame for guaranteed durability and high resistance 5 mm thick coated steel cable for a smooth, secure performance.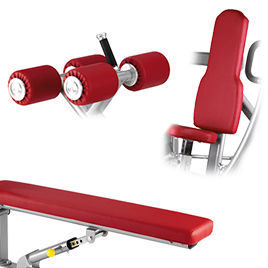 Injected Core Padding
Injected core padding for the most comfortable and ergonomic support and form. It ensures the best body positioning and prevents deformation of the padding and the proliferation of bacteria.
Specifications
Length
140 cm
Width
193 cm
Height
225 cm
Machine Weight
167.5 kg
---
---
Contact Us Today!
Want to get in touch with the leading gym and fitness equipment wholesaler? Want to have a chat about one of our gym products and fitness equipment? Then please get in touch with us by filling out the contact form below, or call us today!