Barbell Rack L870
Product Code: L870
Status: Available!

PLEASE NOTE: Items that are 'AVAILABLE' and do not have the 'PRE-ORDER' banner attached, are in stock and can be pick up or delivered!
FOR PRE-ORDER PRODUCTS: If the product has the image, you can still place an order with us! Simply place an order with us and we will notify you with an ETA.
Barbell racks are are must have for keeping you gym tidy and organised. The design of this barbell rack is professional, up-to-date and stylish. Our barbell stands offer either a vertical storage solution, safely storing your bars and barbells in a secure and safe place.
Tubes with rounded elliptical section, that prevent cuts and blows

Use of laser cutting technology, for optimum tube cutting precision.
Stainless steel components, designed to offer long-lasting durability.
Racks with capacity for 8 bars and double auxiliary tray for storing handles.
---
Main Features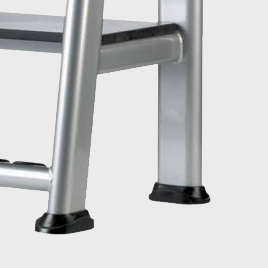 Rubber Feet
With rubber feet, the floor can now be free from scuf marks and scratches.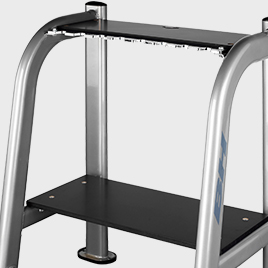 Double Tray
Double auxiliary tray for storing handles grips and lock jaws.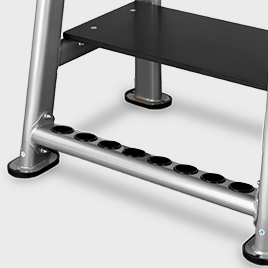 8 Barbell Capacity
Store up to up bars and barbells neatly - a great space saver.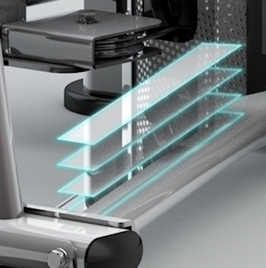 ANTI-CORROSION PAINTING TREATMENT
3-layer coating comprised of initial anti-corrosion primer for guaranteed durability, followed by an epoxy powder layer and finished with lacquer or varnish.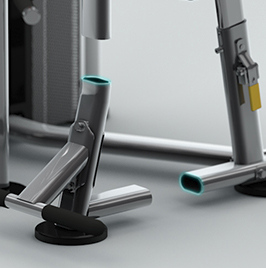 4 mm THICK STRUCTURE
4 mm thick ST-37 / 40 steel frame for guaranteed durability and high resistance 5 mm thick coated steel cable for a smooth, secure performance.
Specifications
Length
57 cm
Width
90 cm
Height
107 cm
Machine Weight
48 kg
---
---
Contact Us Today!
Want to get in touch with the leading gym and fitness equipment wholesaler? Want to have a chat about one of our gym products and fitness equipment? Then please get in touch with us by filling out the contact form below, or call us today!