Active Spin Bike Package
Product Code: ASBPACK
Status: Available!

PLEASE NOTE: Items that are 'AVAILABLE' and do not have the 'PRE-ORDER' banner attached, are in stock and can be pick up or delivered!
FOR PRE-ORDER PRODUCTS: If the product has the image, you can still place an order with us! Simply place an order with us and we will notify you with an ETA.
The ideal spin bike that every home gym needs is one that is quite, durable and maintenance free - look no further than the Active Spin Bike Package! The Magnetic Spin Bike by BH Fitness is the perfect indoor bike for your home gym. Our Spin Bike is practically maintenance-free - which is particularly good news for those looking for a device that does not mind extensive and intensive training sessions. Anyone looking for a device that meets semi-professional requirements should take a look at this bike and buy it right now!
And if you purchase this special pack, you will receive a EVA Foam Roller absolutely free!
With this package, you will save over $200 - how good is that? So what are you waiting for, grab the Active Spin Bike Package today and start your cardio training today!
---
Quick Facts about the Magnetic Spin Bike H919N
18 kg High Rotational Inertia Flywheel
The flywheel of the spin bike H919N is made by aluminum and CNC machined. This process gives it most accurate dimensions and the best proportion. With the highly rotational inertia of the flywheel, the magnetic indoor spin bike can offer an intensive training to fit all the needs for you home gym or commercial gym.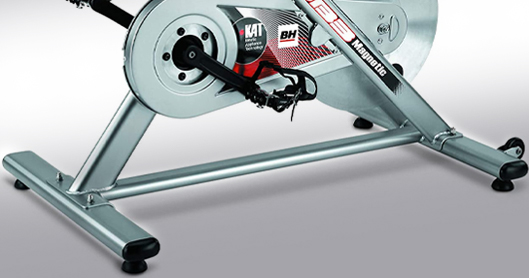 Magnetic Control System
By varying the distance between 18kg flywheel and two powerful magnets, resulting from eddy current, you can adjust 16 resistances by the magnetic control system of the spin bike. It provides an ultra-quiet and smooth workout experience.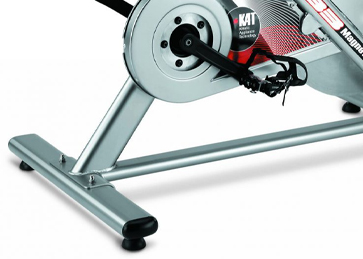 Anti-Sweat Structure with Transportation Wheels
The spin bike is equipped with sheathing which covers on top of flywheel and magnetic control system. The cover protection can block sweat away and enhance the durability, and storage is easy with the transportation wheels.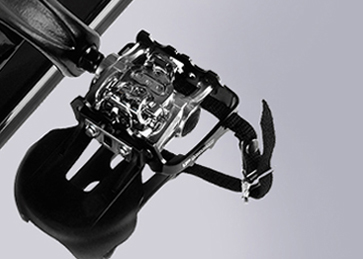 Ultra Strong BB and Axles
The rigid bottom bracket features well thermal protection and high reliability, and ensures greater torsion stiffness and cycling efficiency.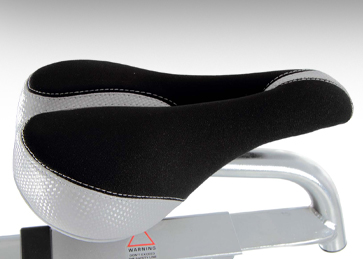 Adjustable Seat and Ergonomic Handlebars
Anatomically designed adjustable seat to adaptable to any user, equipped with both horizontal and vertical adjustments. Ergonomic triathlon handlebar for maximum comfort and over-sized for multiple grip positions.
---
Features:

1 x Magnetic Spin Bike H919N (Learn more here)
1 x EVA Foam Roller
---
---
Contact Us Today!
Want to get in touch with the leading gym and fitness equipment wholesaler? Want to have a chat about one of our gym products and fitness equipment? Then please get in touch with us by filling out the contact form below, or call us today!