All Functional Trainer Multi Cable Station L360AFT
Product Code: L360AFT
Status: Contact us for availability

PLEASE NOTE: Items that are 'AVAILABLE' and do not have the 'PRE-ORDER' banner attached, are in stock and can be pick up or delivered!
FOR PRE-ORDER PRODUCTS: If the product has the image, you can still place an order with us! Simply place an order with us and we will notify you with an ETA.
Thanks to this innovative concept, the All Functional Trainer Multi Cable Station can allow for groups of up to 12 users to work out at the same time! It is the best and most entertaining way to carry out all types of functional, hiit, cross-fit and intensive training in a fitness facility. Each configuration contains one or more of the following popular gym exercises:
Low row with dual pulleys
Lat pull down with dual pulleys
Adjustable cable column
Triceps press down
Low row
Lat pull down

---
---
Main Features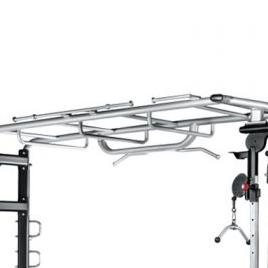 Double Monkey Bars
The double Monkey has multiple grips to allow for a variety of different body weight exercises.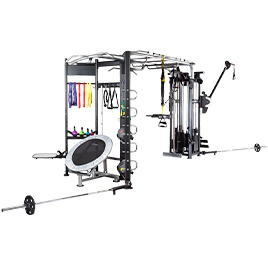 12 USERS AT THE SAME TIME
The opportunity of exercising 12 people at the same time in a secure space - Now that's a lot!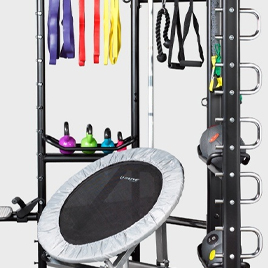 Accessories
The AFT 360 includes space for a great range of accessories (sold separately) and space for their storage. 10 grips and 6 hooks at the V-Station for attaching elastic, rubber bands, plyometric platform and more, with an additional bar for the combat rope. 4 trays, 3 bars and hooks for accessory storage at the V-Station.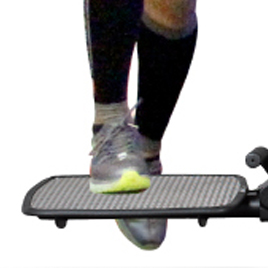 Step Platform
Optional step platform accessory for plyometric training.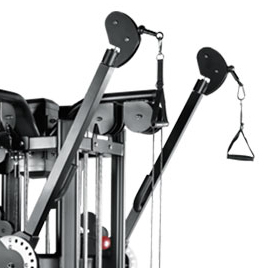 2 Pulleys
2 independent multi-position pulley arms, which can be adjusted vertically in 9 different positions and horizontally in 7 different positions.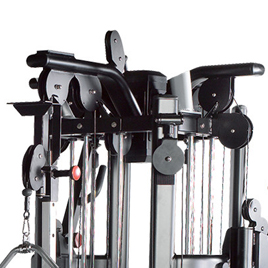 Free Movement
1 free movement pulley per cable station for suspension training, easy navigation and identification.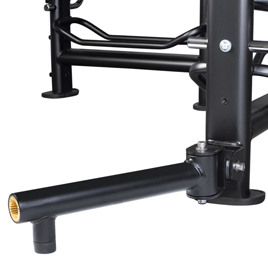 Reinforced Structure
The steel reinforced structure grants the stability and endurance of the structure.
ANTI-CORROSION PAINTING TREATMENT
3-layer coating comprised of initial anti-corrosion primer for guaranteed durability, followed by an epoxy powder layer and finished with lacquer or varnish.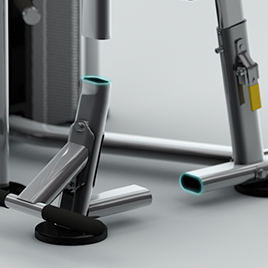 4mm THICK STRUCTURE
4 mm thick ST-37 / 40 steel frame for guaranteed durability and high resistance 5 mm thick coated steel cable for a smooth, secure performance.
Specifications
Length
490 cm
Width
356 cm
Height
257 cm
Pulley Load
Lower Pulley Load: 95 kg | Ergolina Load: 65 kg | Adjustable Side Pulley Load: 65 kg
Machine Weight
891 kg
---
---
Contact Us Today!
Want to get in touch with the leading gym and fitness equipment wholesaler? Want to have a chat about one of our gym products and fitness equipment? Then please get in touch with us by filling out the contact form below, or call us today!