MOVEMIA Recumbent Bike BR1000
Product Code: BR1000
Status: Contact us for availability

PLEASE NOTE: Items that are 'AVAILABLE' and do not have the 'PRE-ORDER' banner attached, are in stock and can be pick up or delivered!
FOR PRE-ORDER PRODUCTS: If the product has the image, you can still place an order with us! Simply place an order with us and we will notify you with an ETA.
Allow your users to take a seat in the most comfortable Recumbent Bike in the market. The recumbent bike's comfort during the workout reaches the next level with its back area studied design and the open frame that will grant an easy access to people with mobility problems. Its design is light in its shape but solid in its materials, and it will give your facility the look you have always desired.
---
Main Features
Recumbent Bike BR1000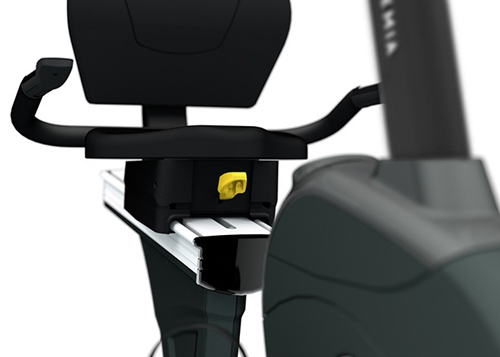 Seat Adjustments
The ergonomic seat has an adjustment system with IGUS bushings, simple and precise. It will ensure a smooth and frictionless adjustment, improving the mechanism durability.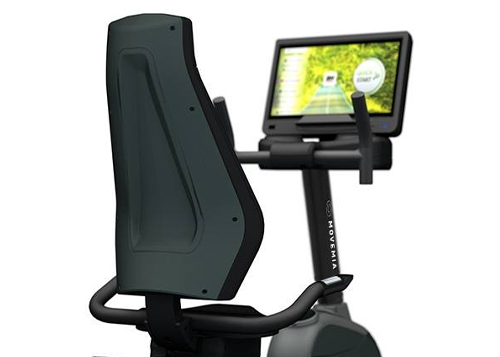 Ergonomic Seat
Its careful design ensures a proper position during the exercise. It also improves the user's comfort.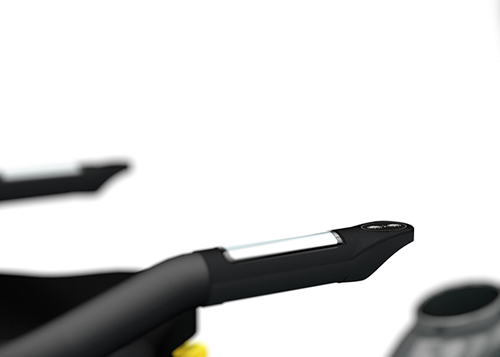 Quick Trail Controls
Integrated controls in the handlebar that allow users to change parameters without changing the position.
---
A New Look Towards the Future
MOVEMIA - Designing the New Era of Fitness Equipment.
The MOVEMIA family has been designed around a global concept: the improvement of fitness machines in sports centers and to offer the highest features and comfort to users. With a coherent design throughout the whole range and the best materials and details, MOVEMIA is a quality step forward in cardio equipment.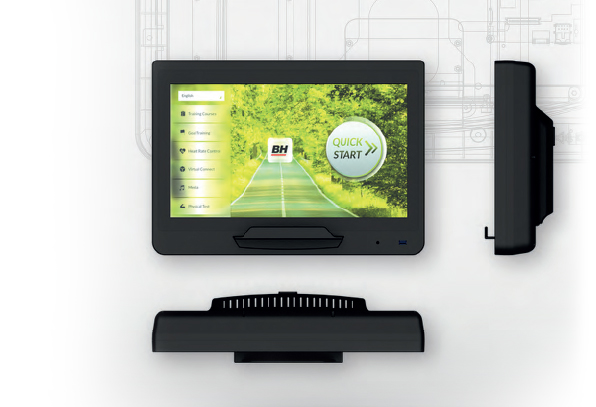 MOVEMIA brings a landscape where movement, connectivity and design join forces in order to create unique experiences in sports and health club environments. BH Fitness has merged functionality and design like never before. Club members live in a connected world and the gym becomes a new extension of their lives, in which they want to be as informed and updated as outside.
MOVEMIA is the perfect solution for those members to find fun and entertainment!

---
Thanks to its V-shape designed frame, both weight and tension are distributed in a more uniform way, thus ensuring the machine's stability during the exercise.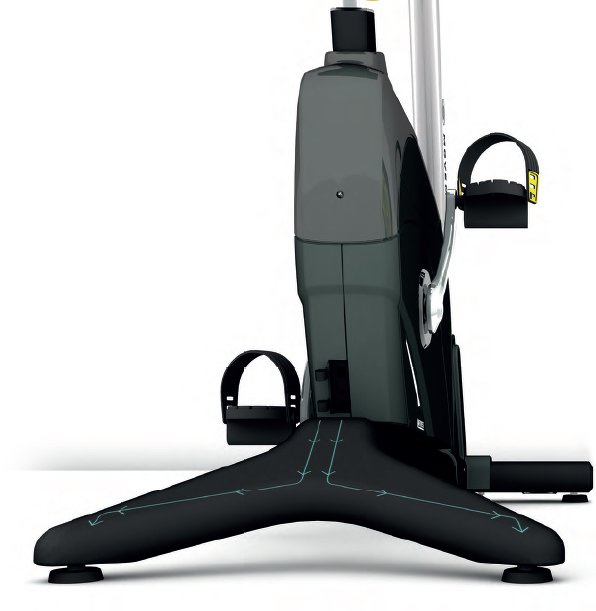 ---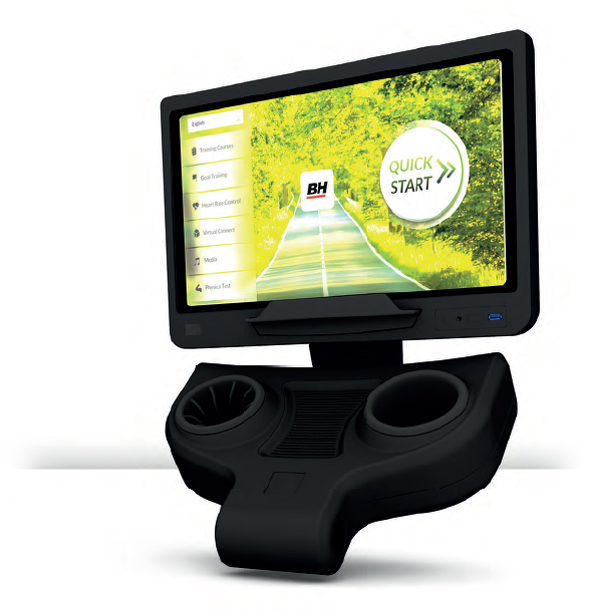 Full HD 4K consoles with capacities touchscreen is available for all of MOVEMIA family, with 19" in bikes, ellipticals and cross trainers and an impressive 21" in the treadmill.
The upper tray has been designed for the user's comfort: two bottle holders for different bottle sizes and a practical support for personal belongings.

Steel
3mm steel with multi-layered coating treatment.
ABS
ABS with car painting treatment.
Polyurethane
An enduring material which gives a flawless finish.
Three high end materials configure the design and personality of MOVEMIA. Functionality, endurance and aesthetics merge into organic and modern shapes that will grant any cardio area its own ambiance.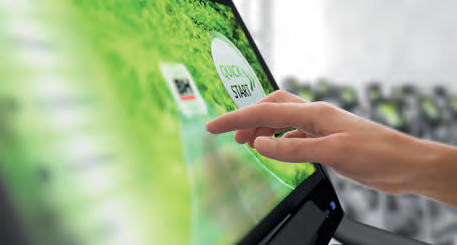 | | | |
| --- | --- | --- |
| Console Options | SmartFocus | LED |
| Screen | 19" 4K | LED |
| Customisable Screen | Yes | No |
| USB | Yes | Yes |
| Connectivity (TV, Internet, etc.) | Yes | No |
| RFID Access | Yes | No |
| Central Station | Yes | No |
| Compatible with Management Software | Yes | No |
Specifications
Length
166 cm
Width
67 cm
Height
150 cm
Transmission
Poly-V Belt
Resistance System
Electromagnetic
Monitor
19&amp
Machine Weight
97 kg
Maximum User Weight
190 kg
---
---
Contact Us Today!
Want to get in touch with the leading gym and fitness equipment wholesaler? Want to have a chat about one of our gym products and fitness equipment? Then please get in touch with us by filling out the contact form below, or call us today!