Our Olympic Decline Bench L855 is a stylishly designed, durable bench press with a single set up adjustment and stop hooks for an effective and unsupervised training. The first benefit of the decline bench press is that it targets the lower portion of your chest better than the flat bench as well as the incline bench. This is extremely important if you really want your chest to be round, wide, and defined. Adding them into your lifting routine could really help you fix imbalances that you may have noticed in your chest due to lack of lower-pectoral stimulation and could help increase your chest strength greatly.
Three layer coating.

Injected core fireproof seat. Unlike the classic foam padded particle boards, the injected core offers the advantage of uniformity, anti-distortion and greater anti-bacterial protection.
3 barbell catches for maximum support and allowing you the ability to train by yourself
Padded supports for comfort and safety

Muscles Targeted:
Lower Chest, Pectoral and Tricep Muscles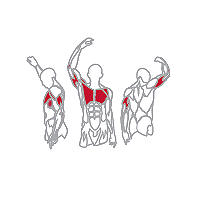 ---
Main Features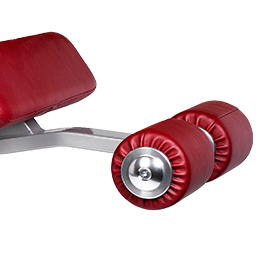 Double Roll Padded
Double roll for the support and fastening of legs to avoid the risk of injuries due to improper form.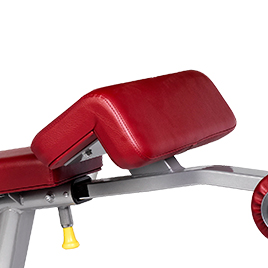 Padded Support
Small pad to support the femoral muscle offers more comfortable exercise.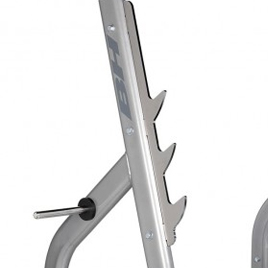 Multiple Barbell Catch Supports
3 Bar catches offer multiple bar positions for safety and a personalized fit.
Weight Plate Holders
Multiple weight plate storage holders allows easy access to weight plates.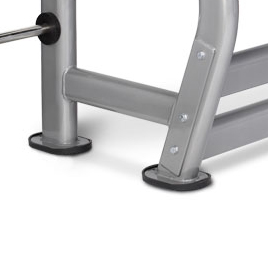 Rubber Foot Pads
Rubber pads on all feet provide non-slip contact with the floor and protect against damage to the flooring surfaces.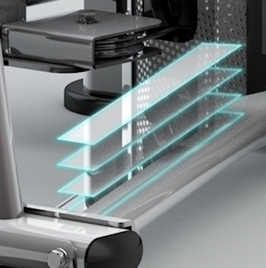 Anti-Corrosion Painting Treatment
3-layer coating comprised of initial anti-corrosion primer for guaranteed durability, followed by an epoxy powder layer and finished with lacquer or varnish.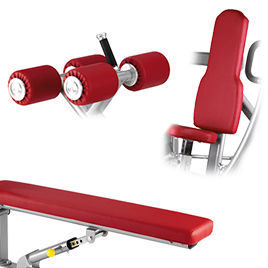 Injected Core Padding
Injected core padding for the most comfortable and ergonomic support and form. It ensures the best body positioning and prevents deformation of the padding and the proliferation of bacteria.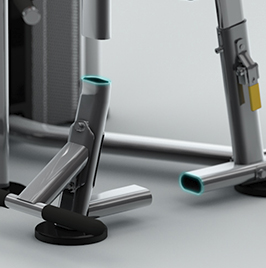 4 mm Thick Structure
4 mm thick ST-37 / 40 steel frame for guaranteed durability and high resistance 5 mm thick coated steel cable for a smooth, secure performance.
---
Upholstery Customisation Options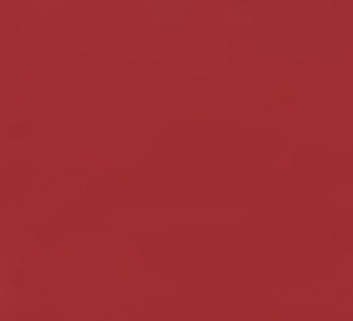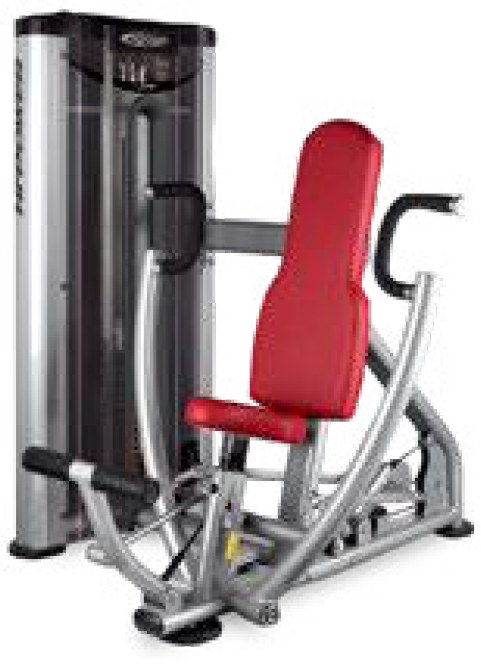 Red Upholstery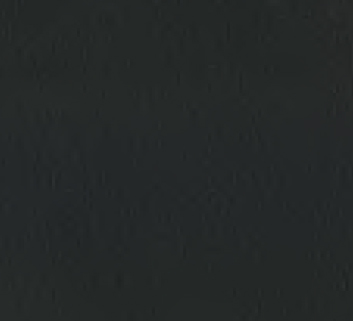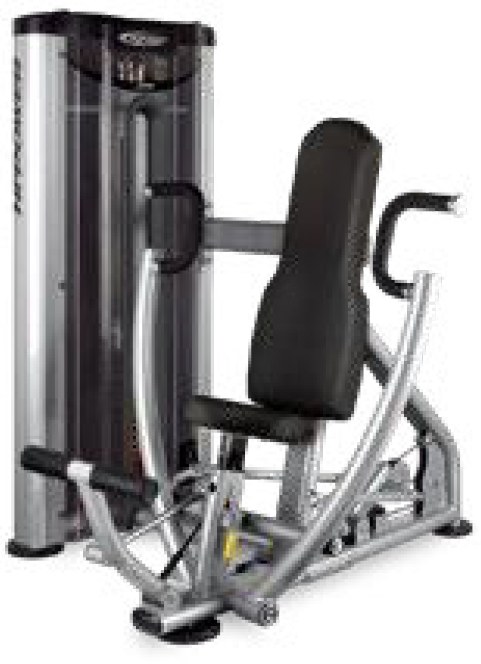 Black Upholstery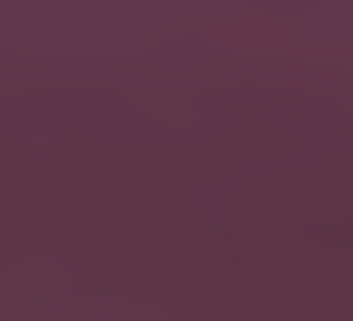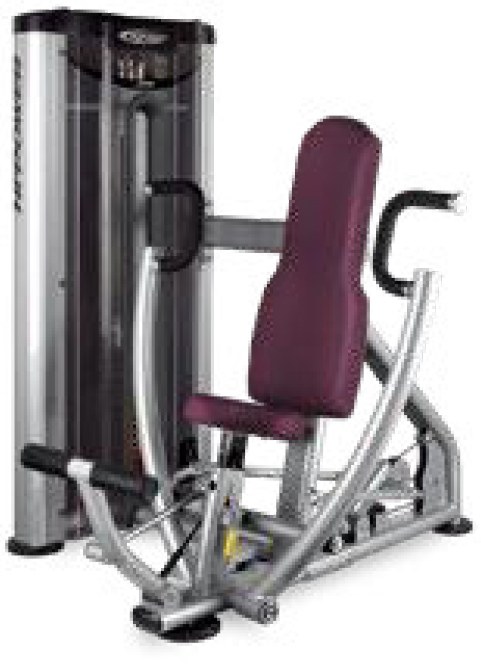 Purple-Red Upholstery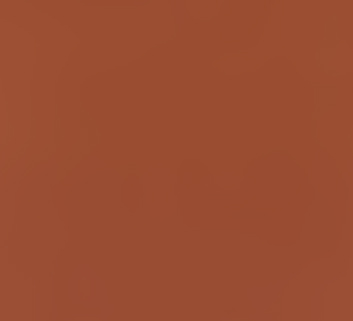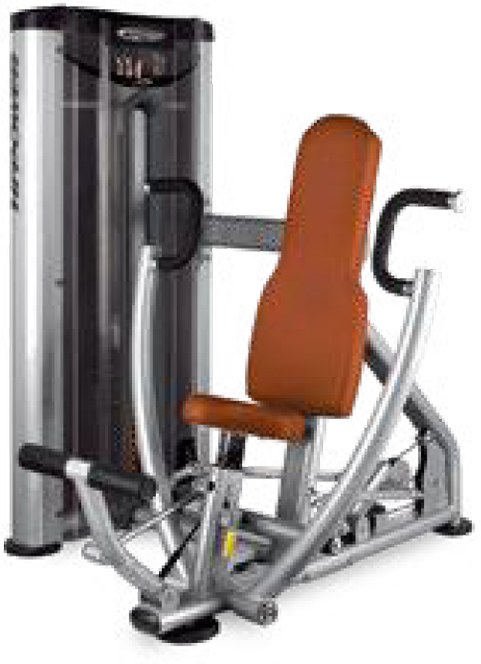 Orange Upholstery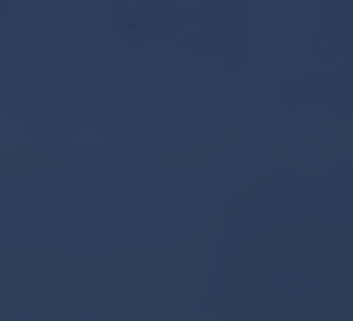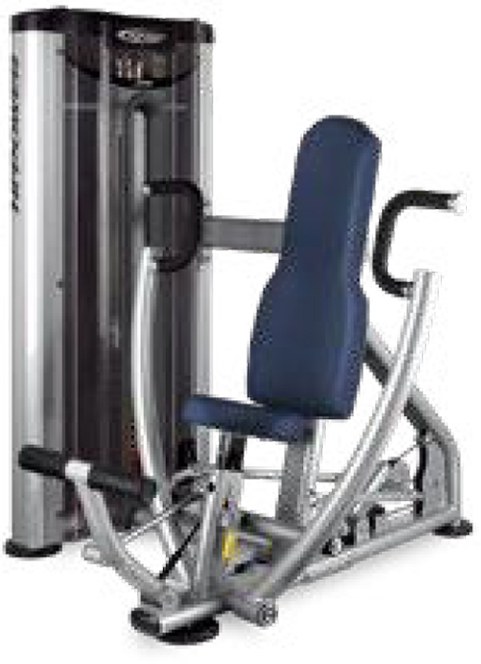 Navy Blue Upholstery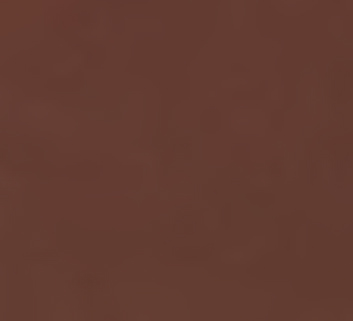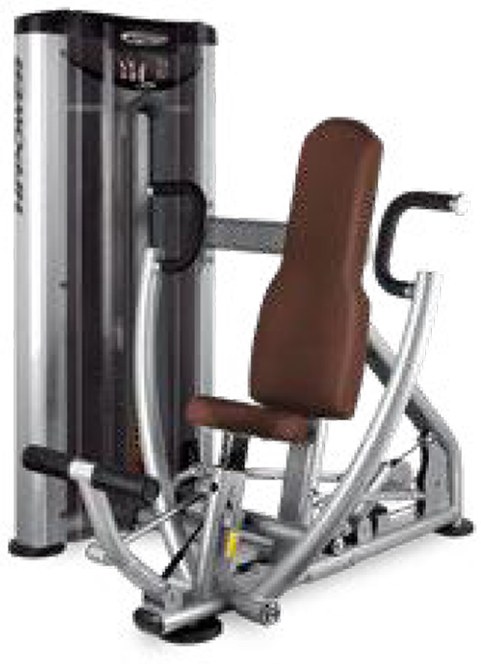 Brown Upholstery
Specifications
Length
210 cm
Width
166 cm
Height
137 cm
Machine Weight
85 kg
Decline Bench Press L855
Product Code: L855
Availability: Contact us for availability

PLEASE NOTE: Items that are 'AVAILABLE' and do not have the 'PRE-ORDER' banner attached, are in stock and can be pick up or delivered!
FOR PRE-ORDER PRODUCTS: If the product has the image, you can still place an order with us! Simply place an order with us and we will notify you with an ETA.
$2,159.99

Ex Tax: $1,963.63
Related Products
Tags: BH Fitness, TR Strength