MOVEMIA Rower RW1000
Product Code: RW1000
Status: Available!

PLEASE NOTE: Items that are 'AVAILABLE' and do not have the 'PRE-ORDER' banner attached, are in stock and can be pick up or delivered!
FOR PRE-ORDER PRODUCTS: If the product has the image, you can still place an order with us! Simply place an order with us and we will notify you with an ETA.
There is no exercise routine that does not mention rowing as a warm-up or for a long cardio session. BH Fitness has developed a completely new rower, with a brand new design and special features thet will improve efficiency in every workout. This self-generated rower includes a system of oscillating pedals that simulate with precision the rowing exercise. The modern design is combined with a reinforced structure that ensures the stability, making it the perfect and ideal rower.
---
Main Features
Rower RW1000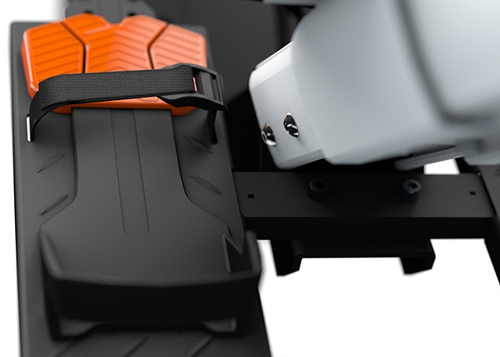 Adjustable Pedals
The oscillating pedals system allows a perfect simulation of actual rowing.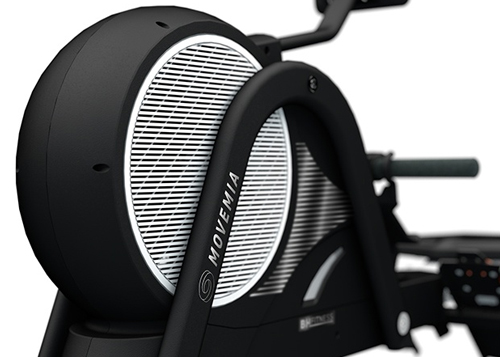 Self-Generated
Thanks to its powerful batteries that are charged with the exercise, the Rower RW1000 does not need electricity.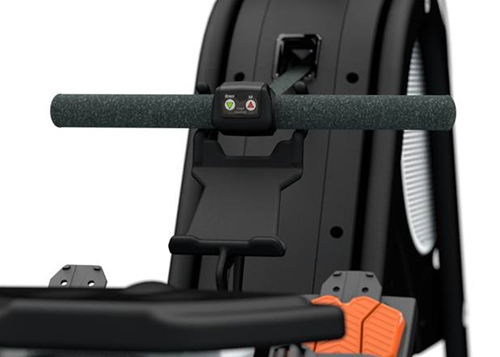 Quick trail Controls
Controls are integrated in the handlebar, so that the user can change resistance without stopping. It also includes a tablet/smartphone holder.
---
A New Look Towards the Future
MOVEMIA - Designing the New Era of Fitness Equipment.
The MOVEMIA family has been designed around a global concept: the improvement of fitness machines in sports centers and to offer the highest features and comfort to users. With a coherent design throughout the whole range and the best materials and details, MOVEMIA is a quality step forward in cardio equipment.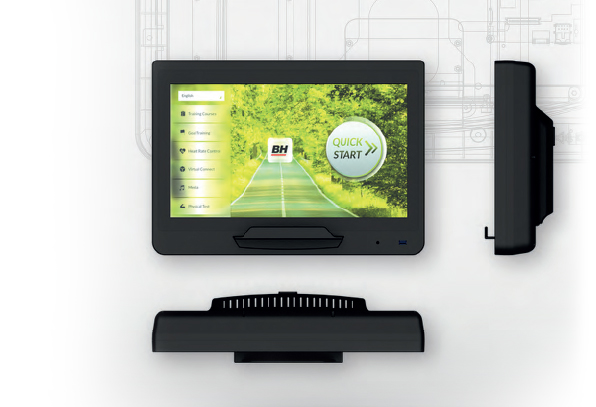 MOVEMIA brings a landscape where movement, connectivity and design join forces in order to create unique experiences in sports and health club environments. BH Fitness has merged functionality and design like never before. Club members live in a connected world and the gym becomes a new extension of their lives, in which they want to be as informed and updated as outside.
MOVEMIA is the perfect solution for those members to find fun and entertainment!

---
Thanks to its V-shape designed frame, both weight and tension are distributed in a more uniform way, thus ensuring the machine's stability during the exercise.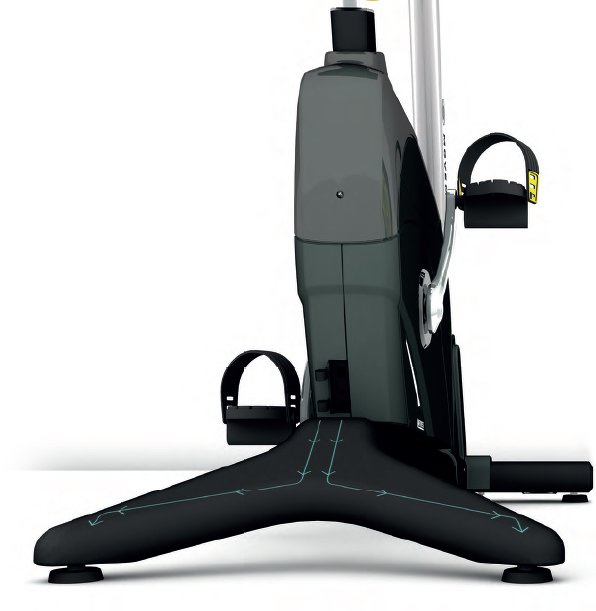 ---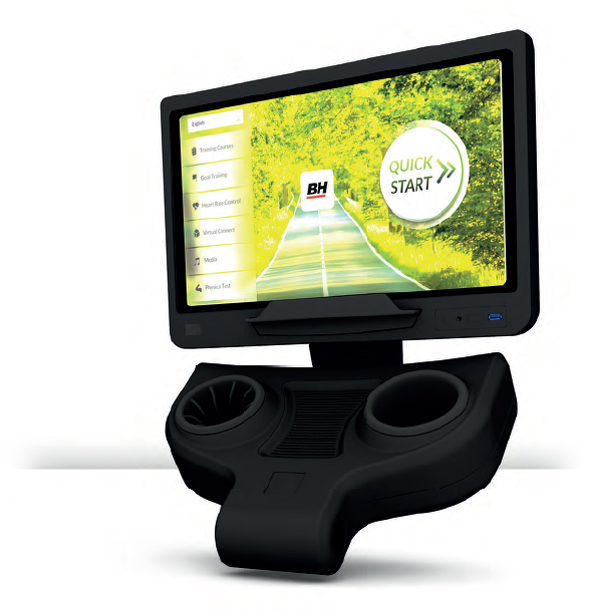 Full HD 4K consoles with capacities touchscreen is available for all of MOVEMIA family, with 19" in bikes, ellipticals and cross trainers and an impressive 21" in the treadmill.
The upper tray has been designed for the user's comfort: two bottle holders for different bottle sizes and a practical support for personal belongings.

Steel
3mm steel with multi-layered coating treatment.
ABS
ABS with car painting treatment.
Polyurethane
An enduring material which gives a flawless finish.
Three high end materials configure the design and personality of MOVEMIA. Functionality, endurance and aesthetics merge into organic and modern shapes that will grant any cardio area its own ambiance.
Specifications
Length
272 cm
Width
54 cm
Height
116 cm
Power
Self-Generated, 100% Energy Free
Transmission
Poly-V Belt
Resistance Level
20 Levels
Resistance System
Electromagnetic + Air
Machine Weight
60 kg
Maximum User Weight
180 kg
Heart Rate Sensors in the Handlebar
Yes
Adjustable Supports
Yes
Transport Wheels
Yes
---
---
Contact Us Today!
Want to get in touch with the leading gym and fitness equipment wholesaler? Want to have a chat about one of our gym products and fitness equipment? Then please get in touch with us by filling out the contact form below, or call us today!