Rehab Walkmate Treadmill
Product Code: SW03
Status: Contact us for availability

PLEASE NOTE: Items that are 'AVAILABLE' and do not have the 'PRE-ORDER' banner attached, are in stock and can be pick up or delivered!
FOR PRE-ORDER PRODUCTS: If the product has the image, you can still place an order with us! Simply place an order with us and we will notify you with an ETA.
The Walkmate Treadmill is the best solution for wellness and rehabilitation, including fitness, home care and recovery. The WALKPAL program is loaded with essential programs for a great rehab experience, and the treadmill comes with extended sleek handrails, a low start speed of 0.2 km/h and a large LED display console, making the physical therapy exercise that much easier and comfortable.
The extremely low step of 77mm allows an easy access to walk through and onto the treadmill
Extended sleek handrail finished with non slip grips enhances the safety of physical therapy
Double security measure have been design for this treadmill, with a large safety key and an emergency pop up quick stop switch to ensure maximum safety while training
Large LED display console
Strong AC motor system, starting at a low speed for an ideal and smooth walking and jogging experience
Heart rate pick up with the polar telemetry compatibility and contact hand pulse heart rate
4 preset training programs and 4 HRC programs to assist in reaching your exercise goals
---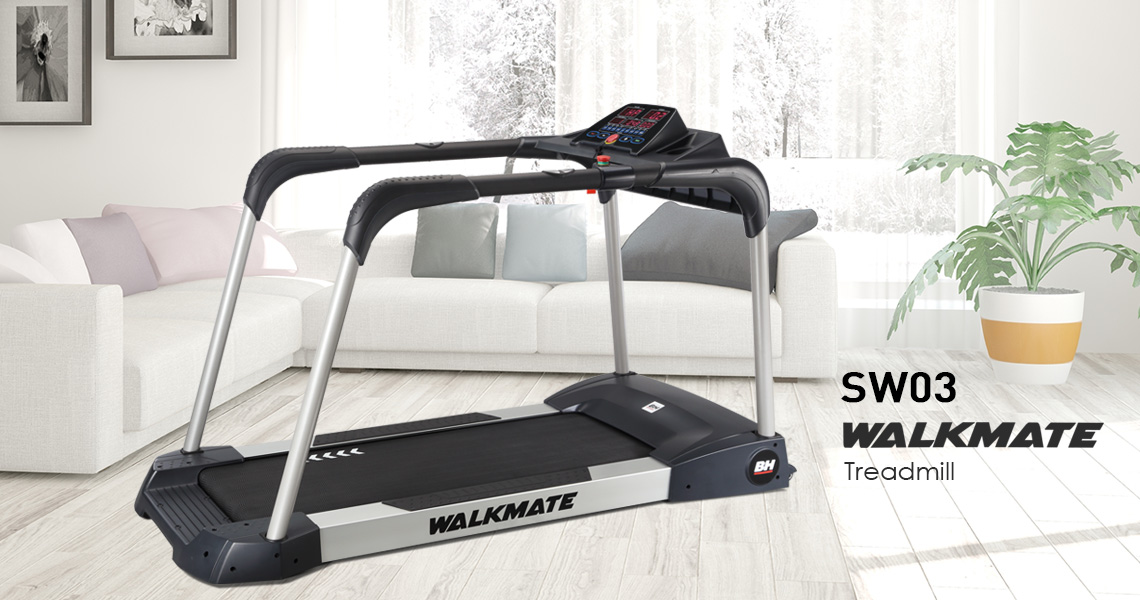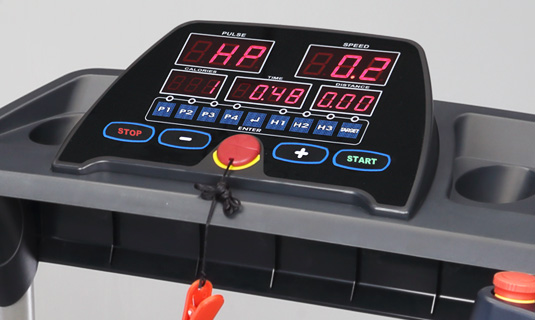 Speed range from 0.2 ~ 8.0 km/h
Low starting speed of 0.2 km/h provides a quiet and safe training, maximum speed 8.0 km/h.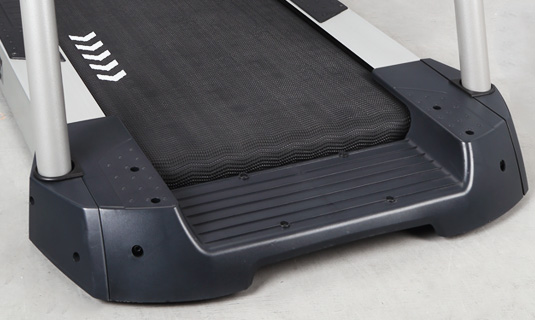 Low Running Deck Design
A very low step of 77mm provides a comfortable climb to the running deck.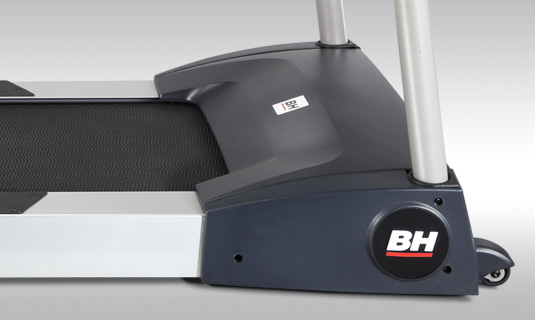 AC 1.5HP Motor
AC 1.5HP motor with AC driving system.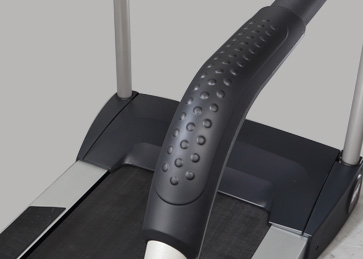 Large Safety Handrails
The extended rounded hand-rail equipped with a non-slip surface provides greatest support and safety while running.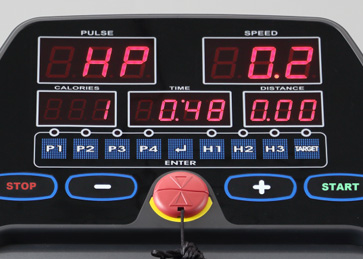 LED Dot Matrix Monitor Display
Large displays information on the training time, speed, pulse, distance, calories.
8 preset program: 4 program and 4 sets of HRC mode are available to be set, each program has 5 level.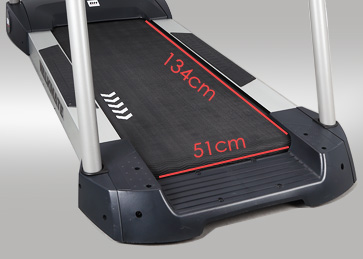 Large Running Surface
It provides an unconfined running space, with 51cm in width and 134cm in length.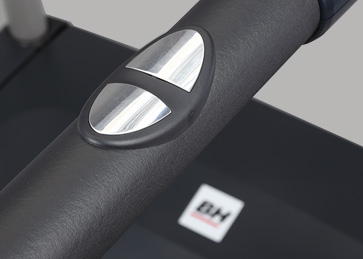 Contact Pulse Rate Sensors
The convenient design of contact pulse measurement system allows users to easily and comfortably monitor the exercise progress.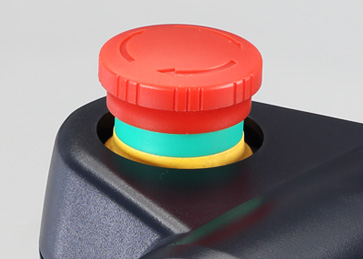 Emergency Stop and Quick Start Buttons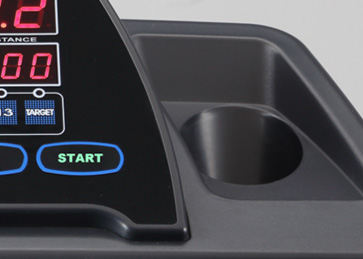 Bottle Holder
Specifications
Length
204 cm
Width
86 cm
Height
119 cm
Running Area
134 x 51 cm
Motor
AC 1.5 HP
Speed
0.2 - 8 km/h
Monitor
LED Display
Data Readout
Pulse ,Time, Speed, Distance and Calories
Maximum User Weight
145 kg
---
---
Contact Us Today!
Want to get in touch with the leading gym and fitness equipment wholesaler? Want to have a chat about one of our gym products and fitness equipment? Then please get in touch with us by filling out the contact form below, or call us today!