Upright Bike - Ultra Pro Series H722
Product Code: H722
Status: Available!

PLEASE NOTE: Items that are 'AVAILABLE' and do not have the 'PRE-ORDER' banner attached, are in stock and can be pick up or delivered!
FOR PRE-ORDER PRODUCTS: If the product has the image, you can still place an order with us! Simply place an order with us and we will notify you with an ETA.
The Ultra Pro Series Upright Bike H722 is engineered with a large, comfortable seat which accommodates all kinds of users. The upright bike seat is adjustable with over 10 different height adjustments and has an ergonomic, single hand seat adjustment making it easy to find the right position. With an easy to read display, racing type handle bars with elbow rests, large foot pedals, pulse measurements and a self powered generator system, its no wonder that this upright bike is quickly becoming the best selling bike on the market!
---
---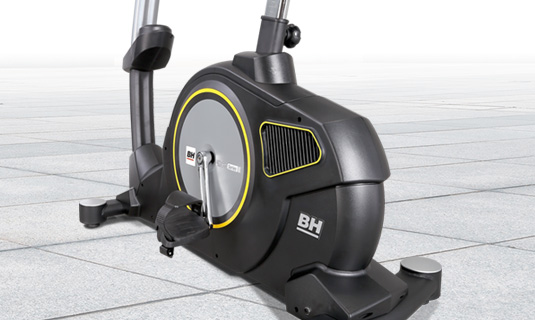 Self-powered generator system
With self-powered generator system, Ultra Pro Series can easily start the screen display only if RPM is higher than 25. It minimizes your electricity costs efficiently.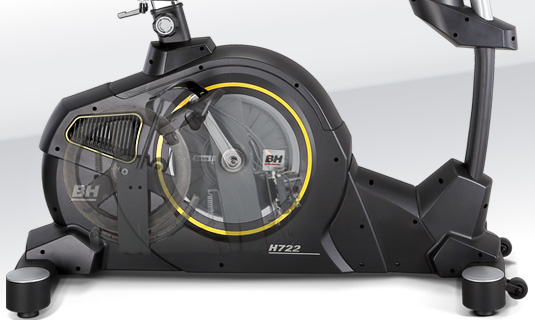 Electromagnetic resistance control
Maximum reliability and precision and no need for electric maintain.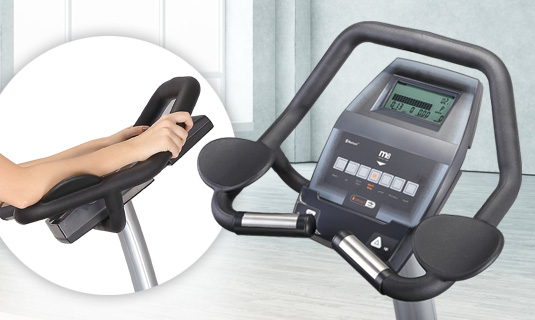 Racing handlebar + elbow rest
It allows for 100% realistic replication of the cycling training. With the elbow rest device, you could easily change more riding postures.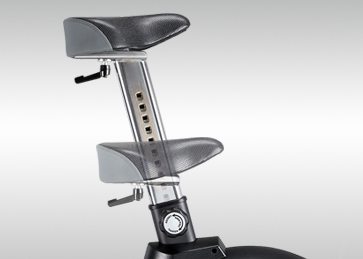 Quick seat adjustment
Vertical and horizontal seat adjustment with easy knobs design ensures a perfect fit to any user.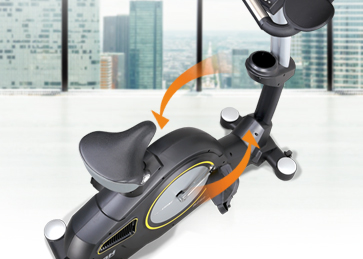 Easy entry design
Thanks to the opened frame design, H722 provides users an easy entry and exit space.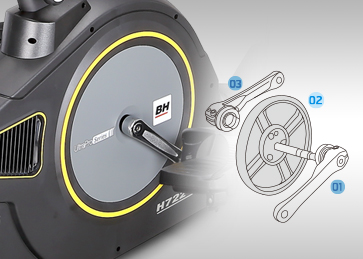 3-pieces reinforced cranks
Combined with heavy duty bearings, the 3-pieces reinforced crank can prevent injuries or caused by the metal fatigue.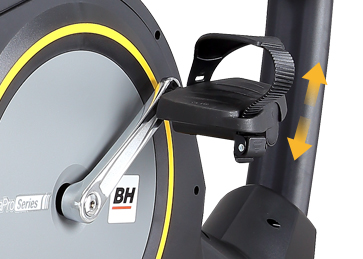 Enlarged adjustable pedal
The enlarged pedals with adjustable foot straps allow users to fasten their feet and adopt the right cycling position.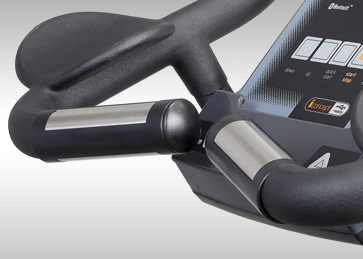 Contact pulse measurement
The system allows users to monitor the heart rate while exercising and also provides targets for advance training.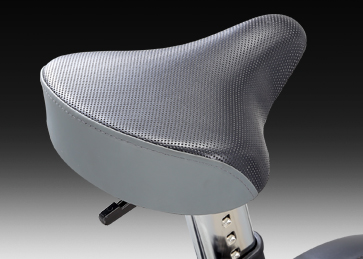 Comfortable large saddle
Comfortable to use, thanks to the extra large anatomical saddle.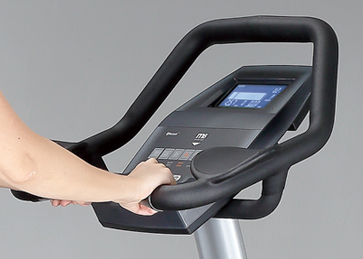 12 preset programs with 24 intensities
Specifications
Length
151 cm
Width
60 cm
Height
130 cm
Power
330 Watts
Transmission
Poly-V Belt
Resistance System
Electromagnetic Brake
Intensity Levels
24 Levels
Monitor
5.7&amp
Machine Weight
45.5 kg
Optional
Wireless Chest Strap
Maximum User Weight
160 kg
---

---
Contact Us Today!
Want to get in touch with the leading gym and fitness equipment wholesaler? Want to have a chat about one of our gym products and fitness equipment? Then please get in touch with us by filling out the contact form below, or call us today!