SkiErg Trainer BSK-1
Product Code: BSK-1
Status: Contact us for availability

PLEASE NOTE: Items that are 'AVAILABLE' and do not have the 'PRE-ORDER' banner attached, are in stock and can be pick up or delivered!
FOR PRE-ORDER PRODUCTS: If the product has the image, you can still place an order with us! Simply place an order with us and we will notify you with an ETA.
The SkiErg Trainer makes the sport of Nordic skiing available to everyone. Long recognized as delivering one of the toughest workouts around, Nordic skiing develops both strength and endurance and exercises the legs as well as the arms and core. The SkiErg can be used for both double pole and classic alternating arm technique. Basically, its an overall full body workout!
The SkiErg is well built and extremely durable and sophisticated too, with an advanced monitor that provides immediate, accurate performance data.
Whether you're an elite cross-country skier looking to improve your poling power, a weekend enthusiast wanting to get into shape for the ski season, or just someone looking for a great workout, the SkiErg will help you achieve your goals.
Performance Monitor: The Performance Monitor is what sets the SkiErg apart from other cross-country training devices: sophisticated yet easy to use, it allows you to accurately assess your output, monitor your progress, and compare your scores with others. Each SkiErg comes with our most advanced Performance Monitor.
Ergonomic Strapless Handles: The SkiErg's ergonomic, strapless handles provide for a comfortable, secure grip.
Included with your Purchase: Performance Monitor with Quick Start Guide, SkiErg Product Manual & Tools and illustrated assembly instructions.
---
---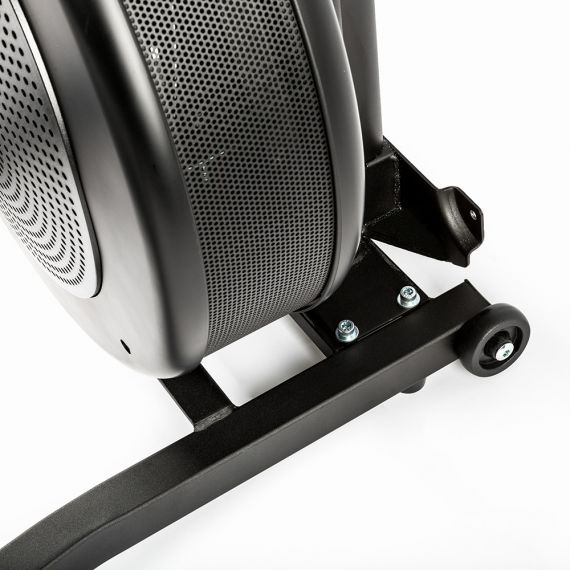 FLYWHEEL AND DAMPER
The SkiErg responds to your effort on every pull, so you are in full control of your exertion and resistance at all times. The spiral damper allows you to quickly adjust the airflow to the flywheel, so you can change the feel of the pull to suit your preference. Whether you want your workout to feel like you're on flat terrain or an uphill climb, the SkiErg will respond to your needs!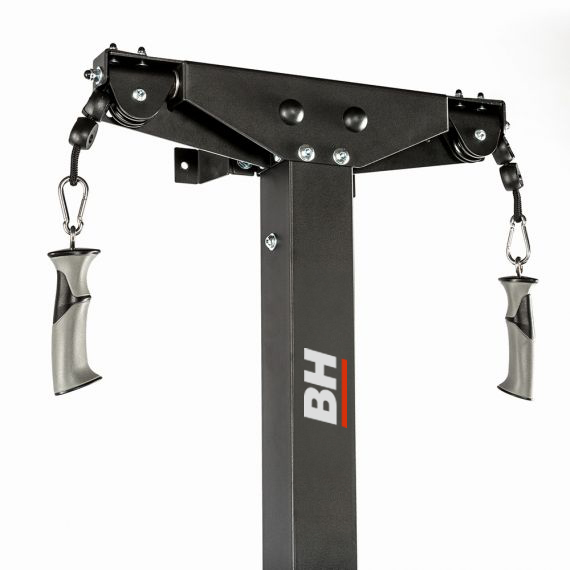 ERGONOMIC STRAPLESS HANDLES
The SkiErg's ergonomic, strapless handles provide for a comfortable, secure grip and won't absorb sweat so they stay dry in high use settings. They are also suitable for all hand sizes as they require no adjustment.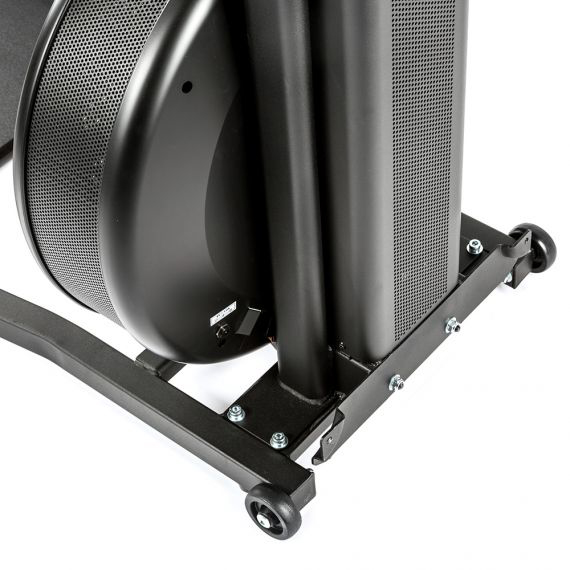 DURABLE CONSTRUCT
Our machines are well-known for their durability and construction. Tough and built to last, we make sure our machines are easy to care for so you can focus on using your investment, not maintaining it.

---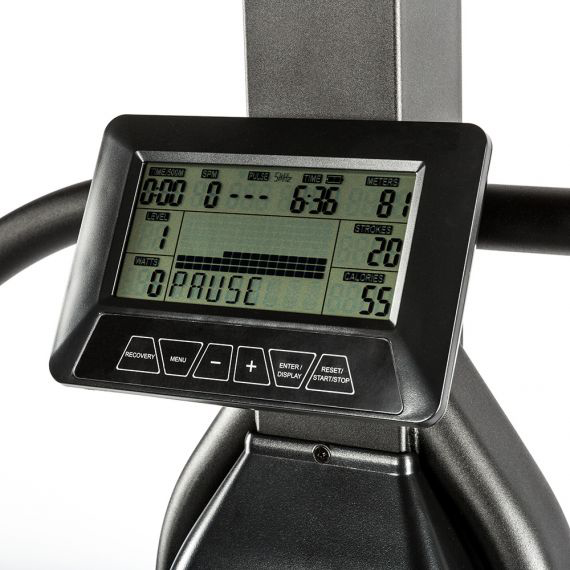 LCD CONSOLE
User friendly monitor that tracks and displays various performance metrics, such as Time, Meters, Strokes, and more!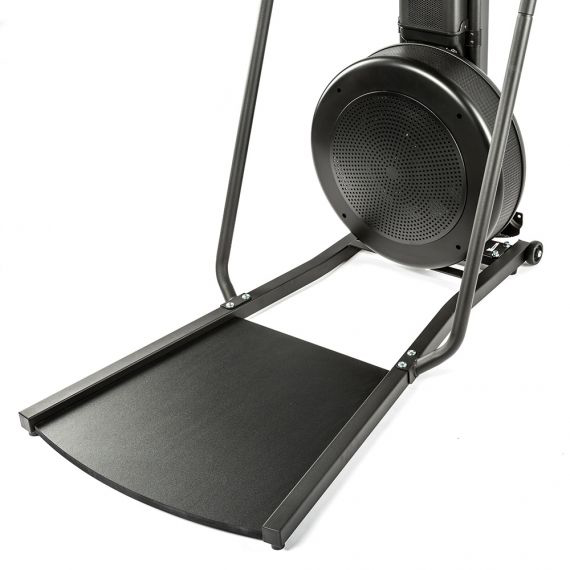 FLOOR STAND
The SkiErg can be either mounted on a wall or used with a floor stand. Wall mounting provides the most compact option, while the floor stand, with its anti-skid deck and caster wheels, provides an all-in-one solution that makes the SkiErg mobile. Either way, the SkiErg is easy to assemble, and we provide all the tools you'll need to do the job.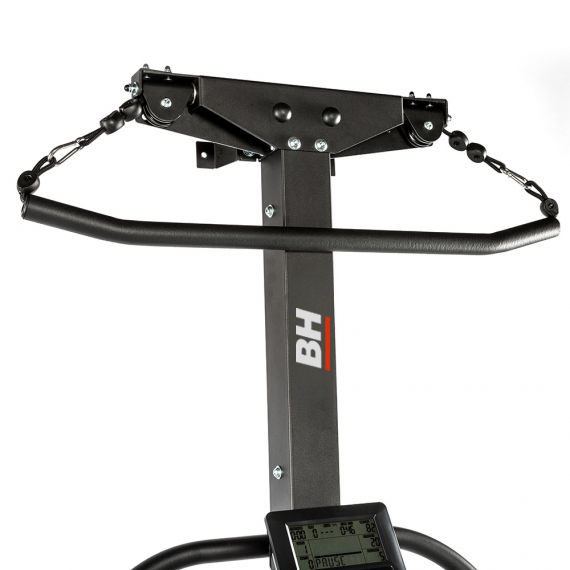 MULTIPLE ATTACHMENTS
The Skierg can be equipment with a variety of different attachments to make sure you are getting the most out of your workout!
Specifications
Length
125 cm
Width
67.5 cm
Height
207 cm
Resistance Level
16 Levels
Data Readout
Time | Meters | Strokes | Heart Rate Control | Race | Fitness Test
Machine Weight
68 kg
---
---
Contact Us Today!
Want to get in touch with the leading gym and fitness equipment wholesaler? Want to have a chat about one of our gym products and fitness equipment? Then please get in touch with us by filling out the contact form below, or call us today!