Spin Bike IS550 - Swing Bike
Product Code: IS550
Availability: In Stock
or 13 interest-free payments of $148.08 with
More info
Introducing The IONFITNESS IS550 Swing Spin Bike riding experience, a real road feeling indoor spin bike. The innovative Swing-System allows the whole frame to lean both sides up to 10° allowing for body movement that simulates a real road riding experience.
---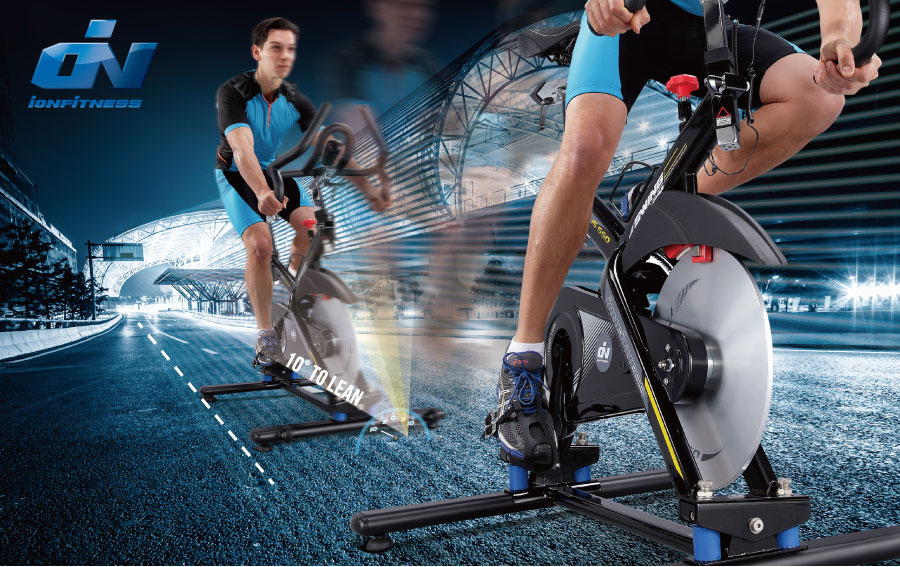 ---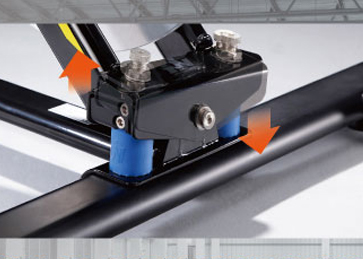 Side-To-Side leaning motion
10° to lean
The innovative Swing System allows the whole frame, not just the head tube or center point, to lean to either side. In each stride, you will feel your body movement is just like you are actually riding and not just pedaling.
Patent Swing System
Aerospace Technology Applied
State of the art engineering science and advanced aerospace technology are applied in the patent Swing System. No maintenance, no oil and no noise makes your riding experience more real.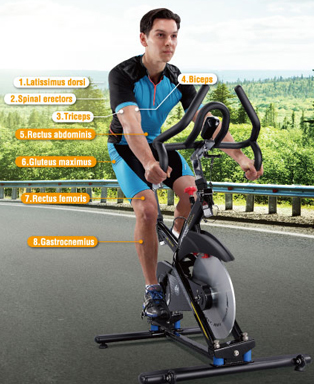 Multiple Training Effects
Core Muscle Group Training
Similar to riding outside, your natural motion on Swing Riding bike incorporates your core and upper body, and it also required more balance than a typical bike trainer.
Increase Training Effects
With different postures, you can use different muscle groups to balance your body. You will find out how swing riding bike can increase your training effect.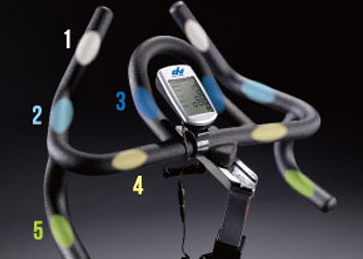 Special-designed Handlebar
For perfect hand position
Combined with the design of road handlebar, aero bar, and flat handlebar, this handlebar is made for all cyclists. You will easily find the most comfortable hand position on it.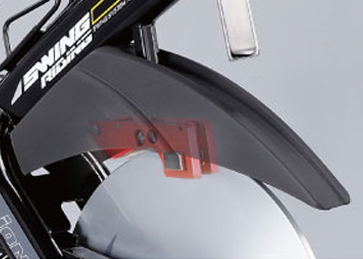 Professional Magnetic Control
Smooth, silent, and realistic
Applied with the technology of Eddy current, the magnetic resistance control system provides you the realistic simulation of speed and momentum.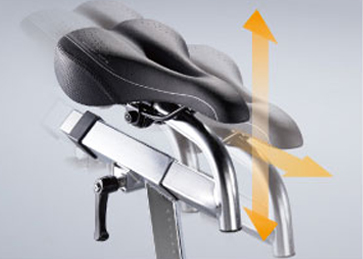 Excellent Ergonomics
Fits your riding position
The handlebar and seat could be adjusted up/ down and forward/ backward. You can regulate the riding position according to your outdoor bike, no matter MTB or road bike.
Specifications
Length
127 cm
Width
87 cm
Height
129.5
Flywheel
5.5 kg
Transmission
Poly-V Belt
Resistance Level
Continuous
Monitor
3.5&
Data Readout
RPM / Speed / Heart Rate / Calories / Distance / Time
Machine Weight
45 kg
Optional
Heart Rate Receiver Wireless Chest Strap
---

---
Related Products