Professional Upright Bike LK7200
Product Code: LK7200
Availability: In Stock
or 13 interest-free payments of $167.54 with
More info
It is the most comfortable and accessible upright bike on the market. It enhances the user experience providing total connectivity and a natural posture thanks to the ergonomic design. It helps to align the hip, knee and pedals.
---
---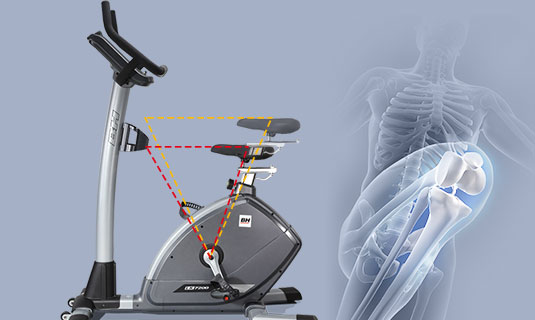 PREMIUM ERGONOMICS
All the users could adjust perfect posture to ensure proper lower-body exercise and ensures your knees from damage.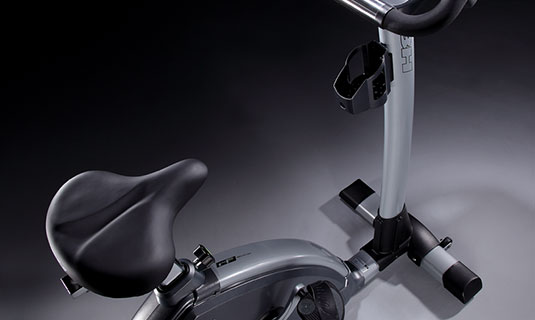 WALK-THROUGH DESIGN
Get on and off the bike easily with this smart design that eliminates the traditional bike base altogether.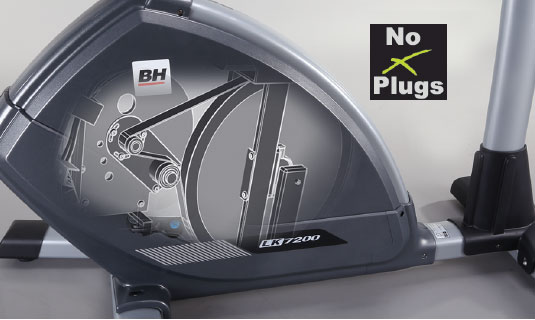 NO ELECTRICITY NEEDED
No more plugs, this machine could be placed in any place, and minimizing your electricity costs and act green.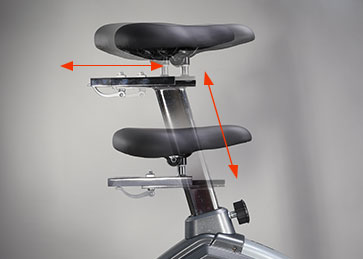 4 DIRECTION ADJUSTMENT FOR SEAT
Horizontal and vertical adjustment of the seat helps the users to find their correct pedaling position.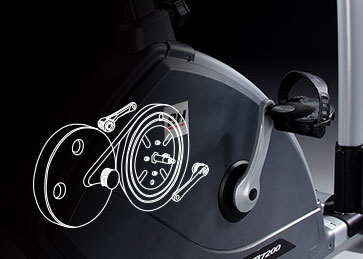 3-PIECES CRANK SET
Included reinforced steel cased structure with a flat design to ensure more stability and security during the exercise.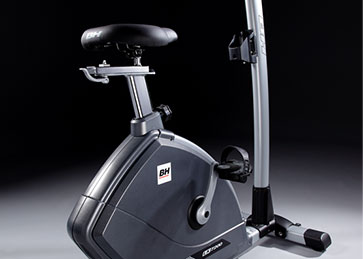 SOLID-STEEL CONSTRUCTION
This machine is made by robotically welded heavy gauge steel, and it's durable and easy to maintain.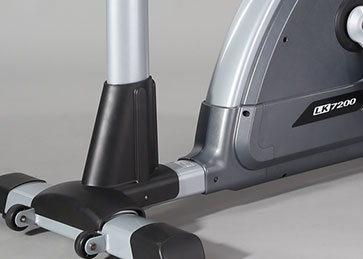 FULLY-COVERED PROTECTION
The fully protected moving components and the box frame design are specially designed for greater user safety and less maintenance.
MULTI-POSITURES HANDLEBAR
The special designed handlebar fits for different riding postures, and the contact pulse measurement allows users to monitor heart rate immediately.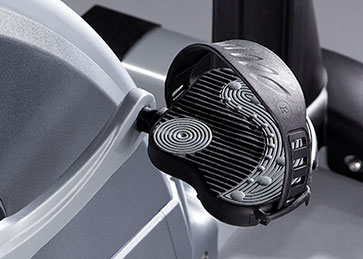 SELF-LEVELING PEDALS
The large pedals with trap make users feel level, more comfortable and reduces ankle rotation.
---
CONSOLE OPTIONS
| | | | |
| --- | --- | --- | --- |
| Type of monitor | 16" SmartFocus TV Console | 12" SmartFocus TV Console | 7" LED Dot-Matrix Console |
| Data readout | Time, Distance, Calories, BPM, Pace, Watts, Intensity | Time, Distance, Calories, BPM, Pace, Watts, Intensity | Time, Speed, Distance, RPM, Stride/min.(Step/min.), Strides, Calories, Watts, Pulse |
| Headphones jack / MP3 Connection / Speakers | Yes | Yes | No |
| Power charging | Yes | Yes | Yes |
| Programs | 1 Manual, 19 Training Courses, Objective, 4 HRC (65% / 75% / 85% / THR), 12 Virtual Active, 3 Media (TV, Internet, Music), 2 Physical Tests | 1 Manual, 19 Training Courses, Objective, 4 HRC (65% / 75% / 85% / THR), 12 Virtual Active, 3 Media (TV, Internet, Music), 2 Physical Tests | 1 Manual, 8 Preset Progroms, HRC, Programs for Goals, 1 Fitness Test, Distance Program |
| Additional Console Details | Learn More › | Learn More › | Learn More › |
Specifications
Length
142 cm
Width
62 cm
Height
130 cm
Transmission
Poly-V Belt
Resistance Level
20
Maximum Weight Load
180 kg
Warranty
2 Years Standard Warranty
Frame: 20 years (Not including coating problem.) Motor: 7 Years Electronic Components: 2 years (Base on stock reasons, we could extend the time-limit to 2.5 years.) Mechanical Components: 2 years (Base on stock reasons, we could extend the time-limit to 2.5 years.)
3 Years Warranty
Frame: 20 years (Not including coating problem.) Motor: 7 Years Electronic Components: 3 years (Base on stock reasons, we could extend the time-limit to 3.5 years.) Mechanical Components: 3 years (Base on stock reasons, we could extend the time-limit to 3.5 years.)
4 Years Warranty
Frame: 20 years (Not including coating problem.) Motor: 7 Years Electronic Components: 4 years (Base on stock reasons, we could extend the time-limit to 4.5 years.) Mechanical Components: 4 years (Base on stock reasons, we could extend the time-limit to 4.5 years.)
5 Years Warranty
Frame: 20 years (Not including coating problem.) Motor: 7 Years Electronic Components: 5 years (Base on stock reasons, we could extend the time-limit to 5.5 years.) Mechanical Components: 5 years (Base on stock reasons, we could extend the time-limit to 5.5 years.)
---

---
Related Products