Airmag Indoor Spin Bike H9122i
Product Code: H9122i
Status: Contact us for availability

PLEASE NOTE: Items that are 'AVAILABLE' and do not have the 'PRE-ORDER' banner attached, are in stock and can be pick up or delivered!
FOR PRE-ORDER PRODUCTS: If the product has the image, you can still place an order with us! Simply place an order with us and we will notify you with an ETA.
As part of the accomplished Air Mag Series, the i.Air Mag Indoor Cycle delivers an intensive indoor cycling workout with a very accurate feeling to a road bike. The air + magnetic resistance system work together to offer smooth motion even at the highest level of intensity, of which there are 24 stages. Thanks to the poly-V belt transmission, quiet and maintenance-free performance is guaranteed. The flywheel is equivalent to 18 kg and comes complete with a cover.
Take your pick from 12 programmes (including 1 Random, 5 Customisable Profiles, 1 Fitness Test and 4 Heart Rate Control) via the monochrome LCD display, which also feeds back your time, speed/RPM, distance, ODO, pulse, watts, and calorie data as you work up a sweat. You can monitor your telemetric heart rate via an optional chest belt (not included), or utilise the Bluetooth 4.0 technology which is part of iConcept technology – also allowing you to access your favorite fitness apps.
Top comfort features include an adjustable saddle, adjustable triathlon handlebars and mixed pedals.
This machine puts together the power of an indoor bike for intensive use and the air resistance system. Enjoy an accurate feeling at home.
---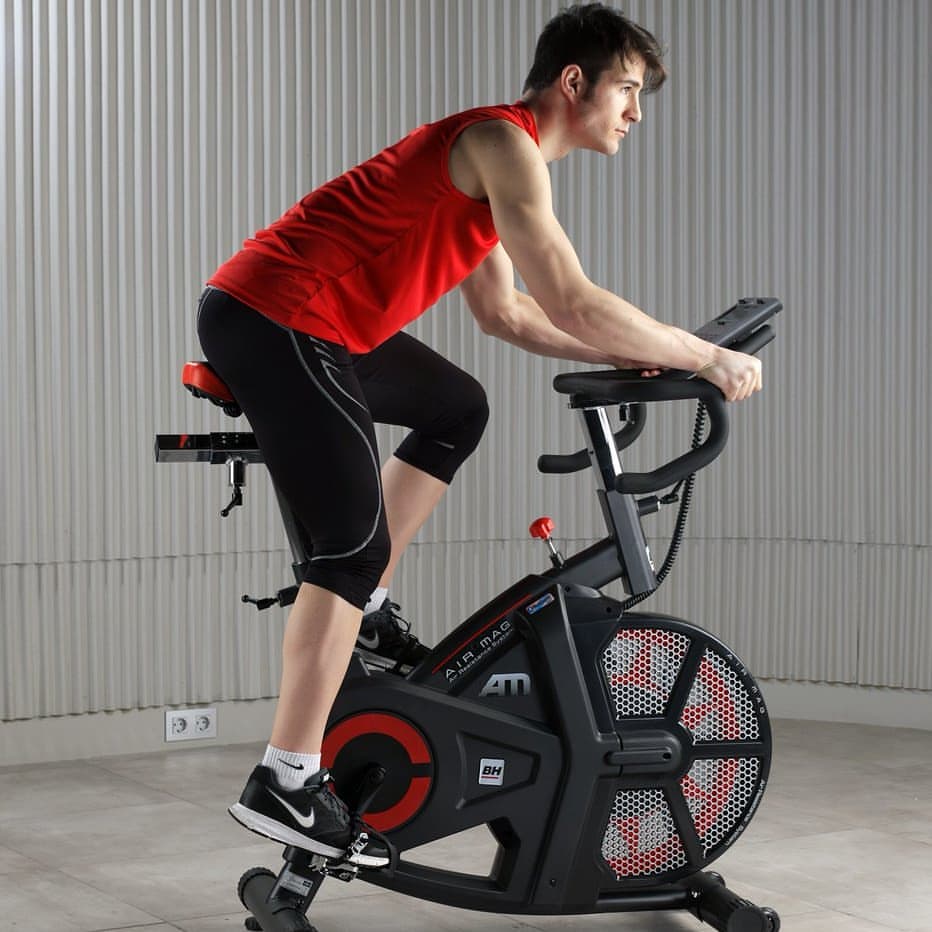 Fitness Test - Push yourself to the limit!
With the Fitness Test, the user has to travel the greatest distance possible in 8 minutes. When the time is up, the electronic device will work out the difference and your fitness rating will be displayed up on the screen, ranking from F1 - F6, where F1 is the best and F6 the worst.

You can now really push yourself to do better every time you train!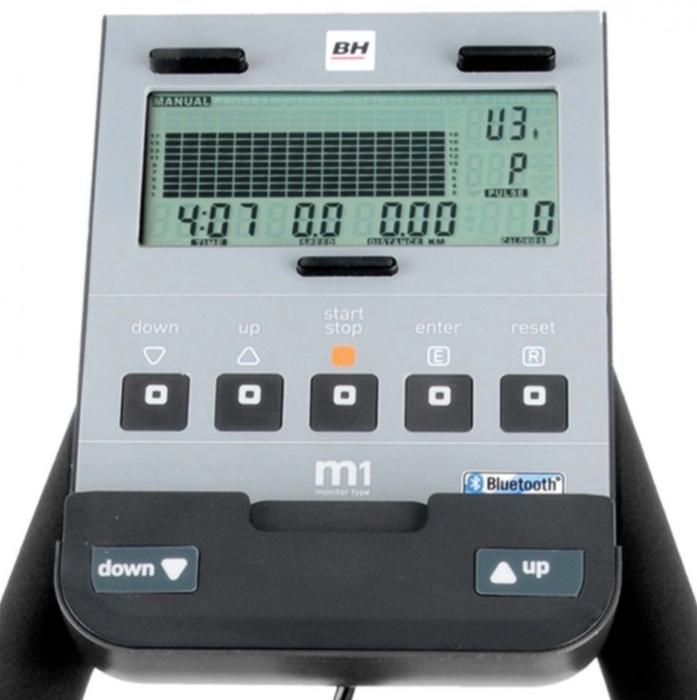 LCD Display
With the monochrome LCD display, you can see your time, speed/RPM, distance, ODO, pulse, watts, and calorie data as you work up a sweat.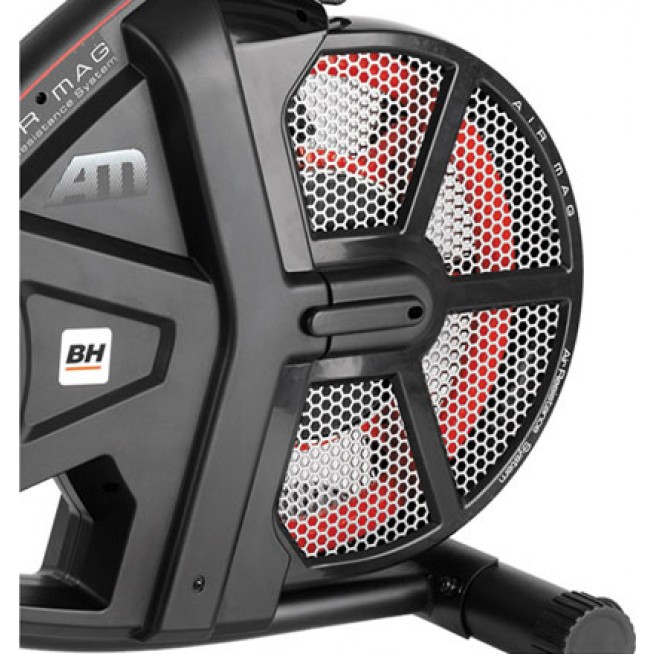 Double Resistance System A+M
Air + magnetic. The most realistic resistance for the most demanding workouts.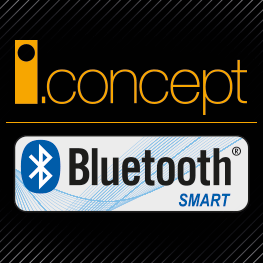 i.Concept System
i.Concept machine with Bluetooth 4.0 technology. Get the most out of your favorite Fitness Apps.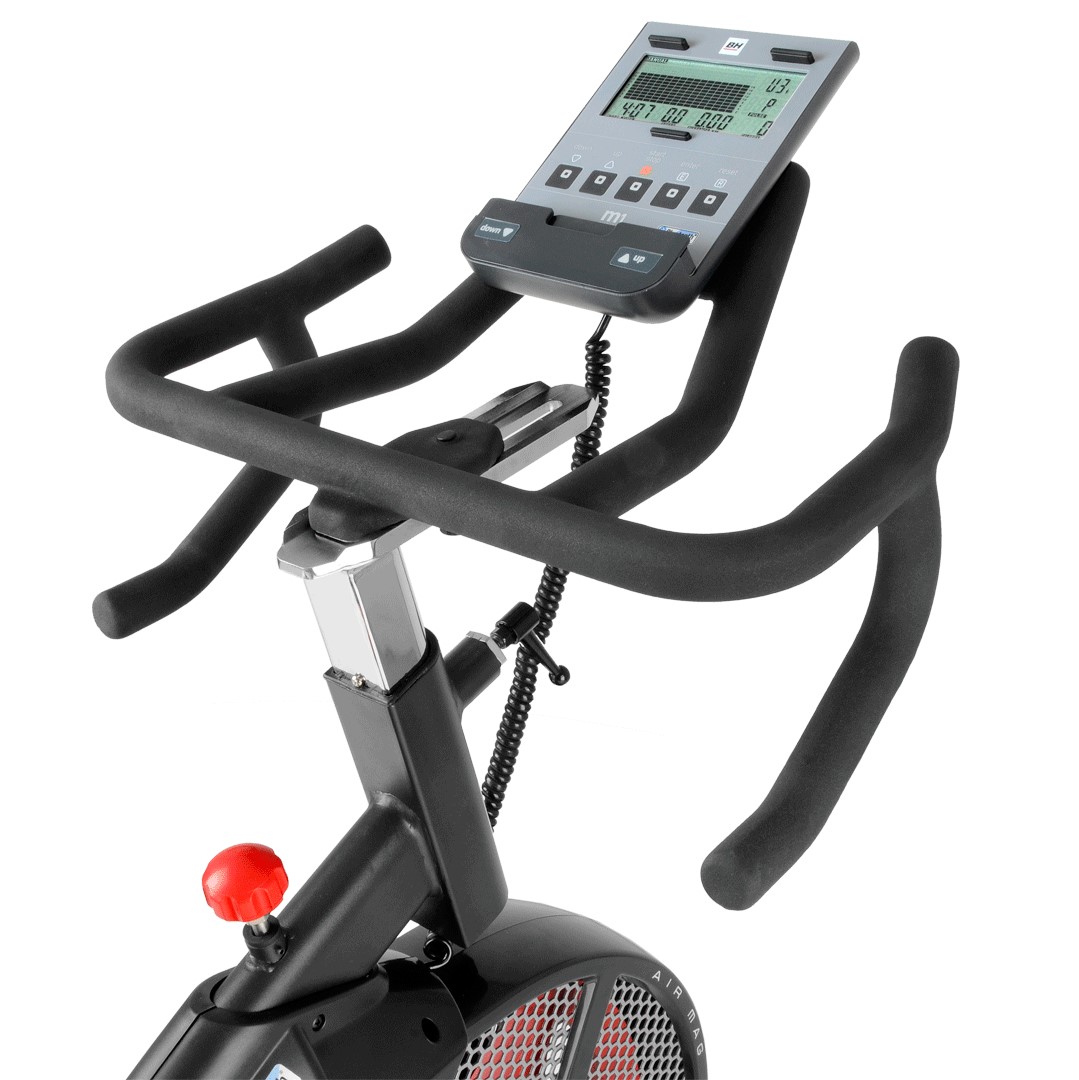 Triathlon Handlebars
Triathlon handlebar adjustable in height and length.

Specifications
Length
128 cm
Width
51 cm
Height
126 cm
Transmission
Poly V-Belt
Data Readout
Calories, Heart Rate, Speed, Time, Pulse, Watts
Maximum Weight Load
150 kg
---

---
Contact Us Today!
Want to get in touch with the leading gym and fitness equipment wholesaler? Want to have a chat about one of our gym products and fitness equipment? Then please get in touch with us by filling out the contact form below, or call us today!