Fenix LED Plus Stepper
Product Code: 1FX105
Status: Available!

PLEASE NOTE: Items that are 'AVAILABLE' and do not have the 'PRE-ORDER' banner attached, are in stock and can be pick up or delivered!
FOR PRE-ORDER PRODUCTS: If the product has the image, you can still place an order with us! Simply place an order with us and we will notify you with an ETA.
The Fenix LED Plus Stepper provides a workout for the whole body, without applying stress on the hip and knee joints.
Main Features
Unique design
Multiple training programs
Hand sensors and telemetry
Energy saving
Technical Information
Large oversized handle bars
Energy saving
Muscles Targeted: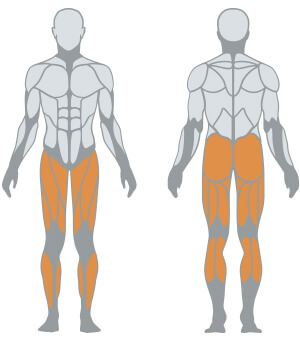 Specifications
Length
123 cm
Width
66 cm
Height
87 cm
Stride
52 cm
Power Supply
230Vac 50Hz
Intensity Levels
1-16 Levels
Type of Effort
Hydraulic
---

---
Contact Us Today!
Want to get in touch with the leading gym and fitness equipment wholesaler? Want to have a chat about one of our gym products and fitness equipment? Then please get in touch with us by filling out the contact form below, or call us today!